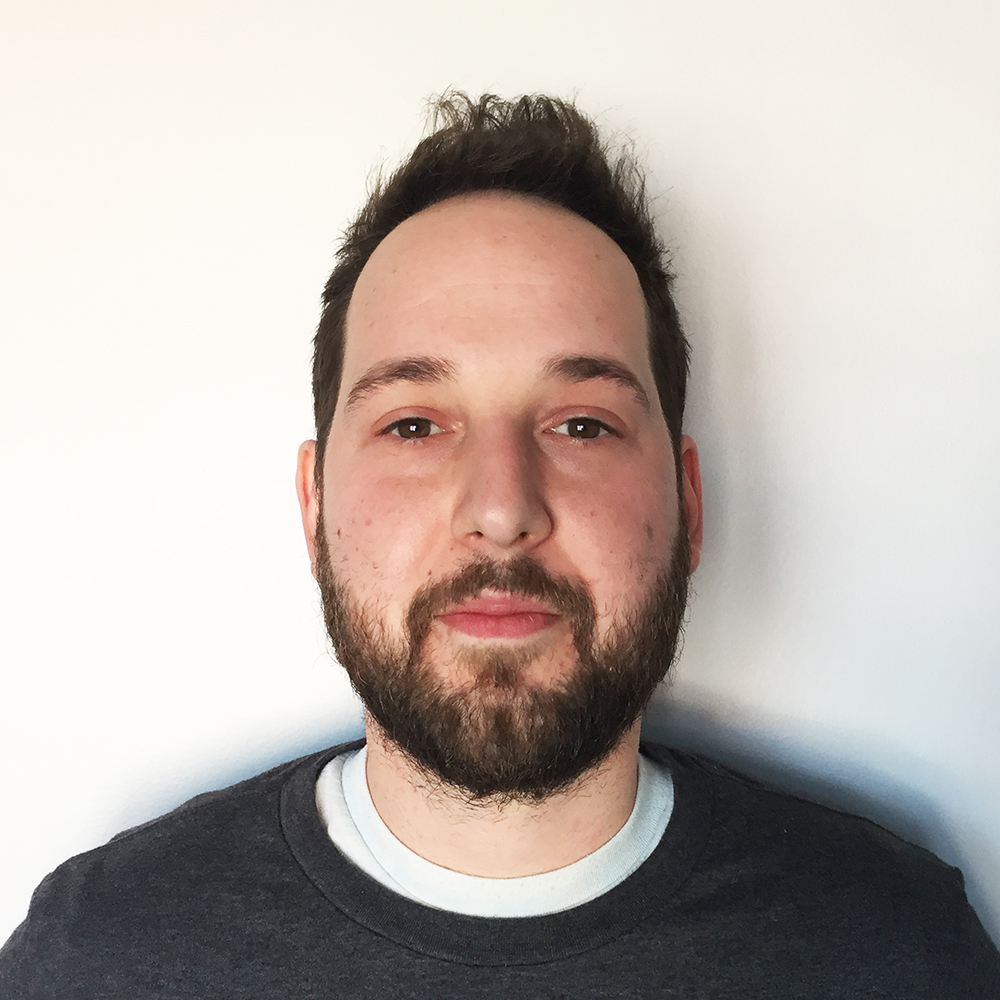 Matthew Arcomone
Chef De Cuisine
Amis TrattoriaMatthew Arcomone, Chef de Cuisine at Amis Trattoria Westport CT. After studying at the International Culinary Center in NY, NY traveled to Italy to further learn Italian cuisine. Also, studying at Alma Scuola di Cucina in Colorno Italy near the city of Parma. Shortly after graduating started working with Vetri Family at Amis Trattoria Philadelphia and then other locations along the way.
---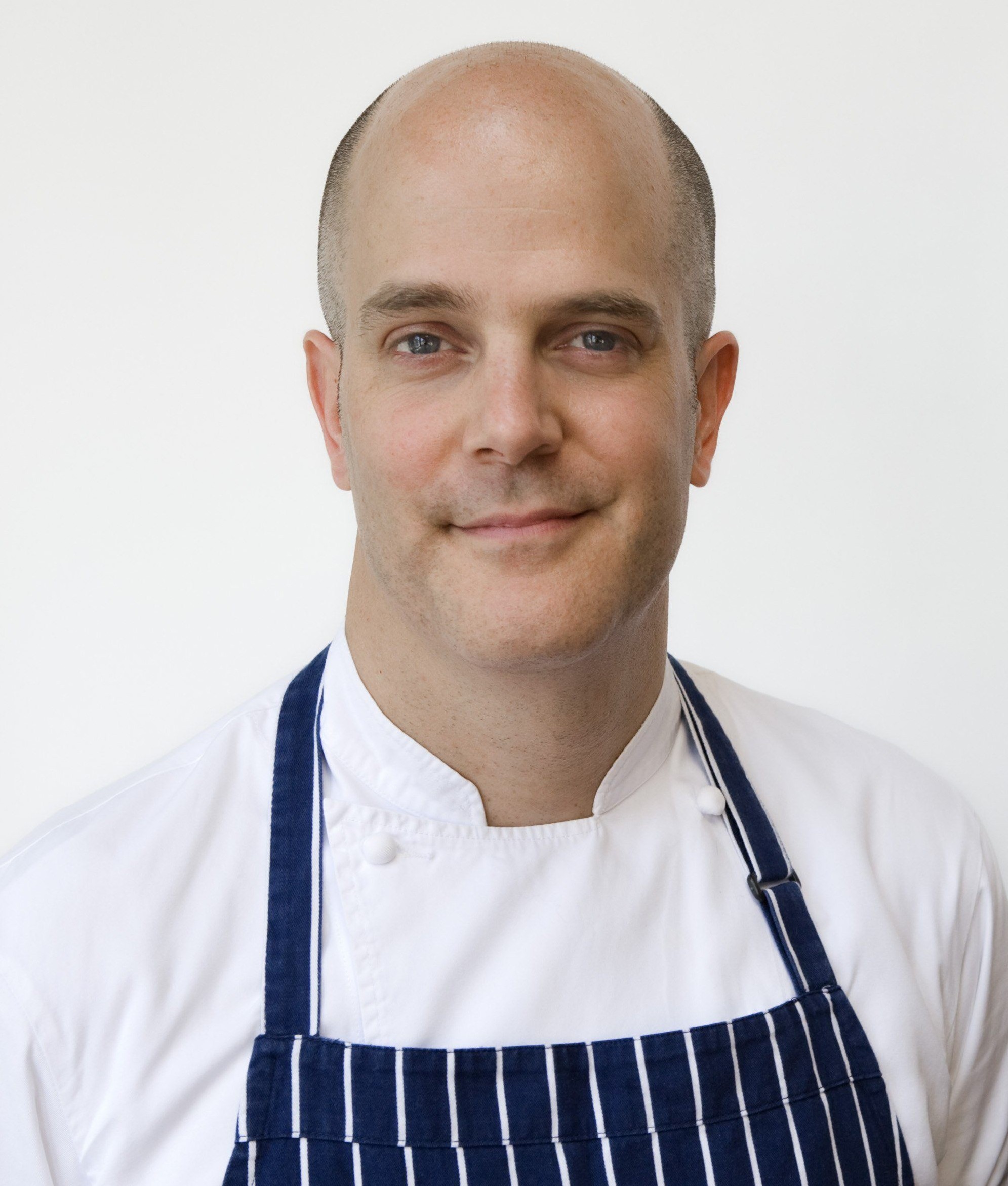 Jonathan Benno
Chef
---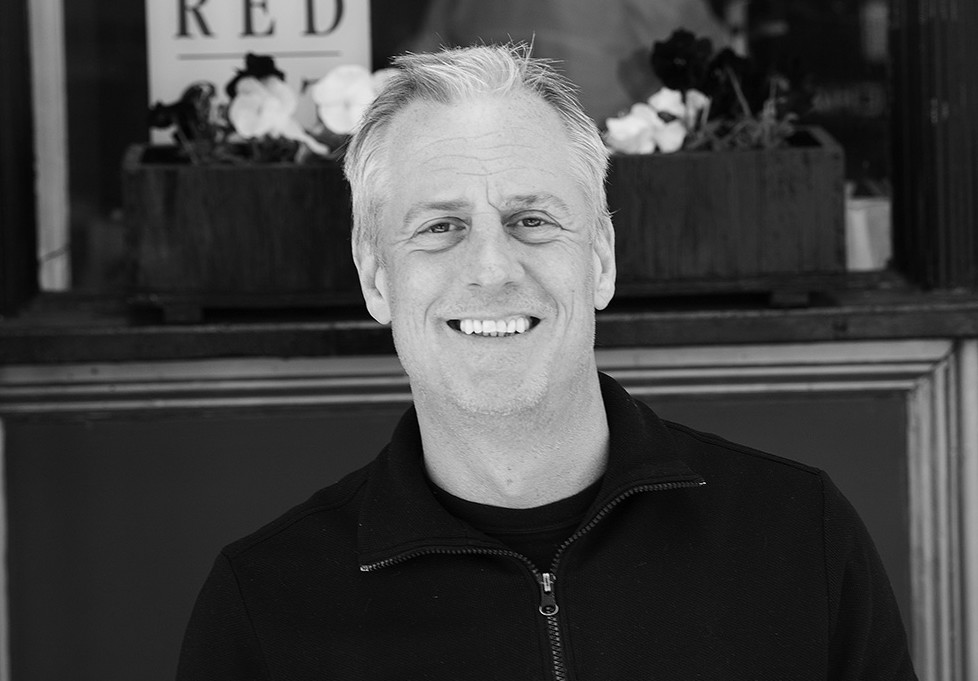 Jimmy Bradley
Chef
The Red Cat
The Author and Chef-Owner of The Red Cat —Jimmy Bradley presides over a neighborhood joint that has become a destination for guests from around the city, and the country.  A purveyor of straightforward, occasionally irreverent, food and contagious conviviality, all of it wrapped up in an attitude-free package, Bradley has helped contemporary diners rediscover the intrinsic value of classic Mediterranean cuisine, reinterpreted for a modern American clientele.  He and his recipes are regularly featured in The New York Times, Food & Wine, Bon Appétit, Esquire and other food publications, as well as on local and national television programs including Today Show, Top Chef Masters and Martha Stewart.  His first cookbook, The Red Cat Cookbook, was published by Clarkson Potter in fall 2006.
---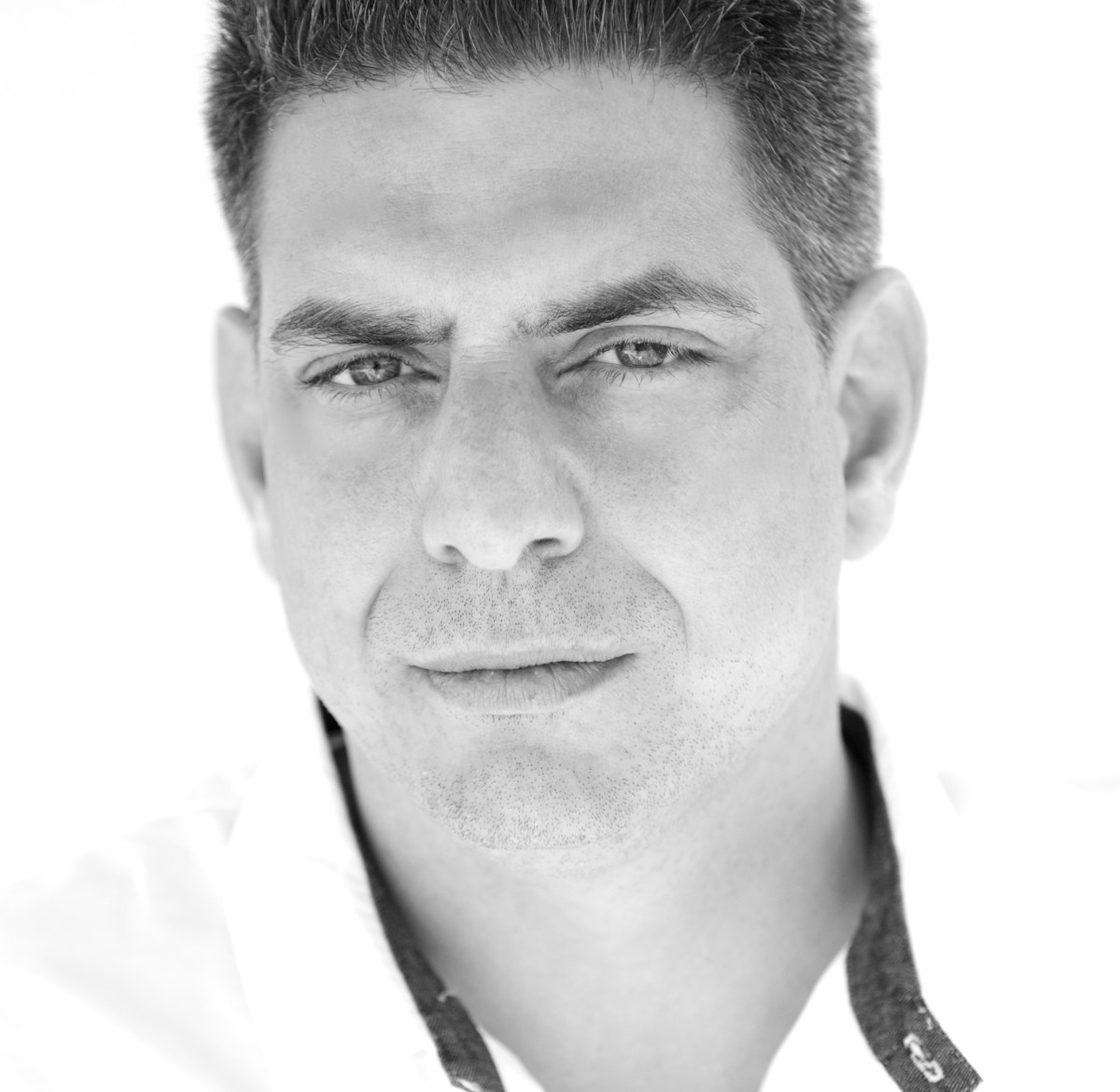 Little Owl
Chef & Owner Little Owl & Little Owl – The Venue, Market Table, and The Clam Joey Campanaro was raised in Philadelphia where the food of his childhood inspired him to make cooking his vocation. With a culinary approach rooted in his Italian grandmother's kitchen and honed in a range of America's top restaurants, Campanaro brings a lifelong affinity for Mediterranean cuisine to every dish he creates. Campanaro began his career as a teenager at seasonal restaurants on the Jersey Shore. He was instantly hooked by the fraternal, energetic nature of restaurant life, and went on to major in restaurant management at Pen State University. During his studies, Campanaro spent an inspiring semester in Italy experiencing firsthand the Mediterranean lifestyle and cuisine. A later trip to France to study winemaking solidified his love of Mediterranean cuisine. Campanaro's passion and cooking skills landed him in some of America's top restaurants in Philadelphia, Los Angeles and New York, where he learned from the brightest chef minds in the business, including Neil Murphy, Joachim Splichal, Jimmy Bradley, and Jonathan Waxman. While in Los Angeles, Campanaro was also Chef de Cuisine of Universal Studio's Executive Dining Room and the proprietor of his own Hollywood-based catering company. In 2001, Campanaro moved back to New York to open The Harrison in Tribeca, where he earned a two-star review from The New York Times. In 2004, he took on the role of Executive Chef of Pace, an Italian restaurant in TriBeCa, then went on to re-open his catering business, Blackfoot Consulting. Through Blackfoot Consulting, Campanaro continues to cater and consult for such esteemed clients as Martha Stewart, Mike Piazza, NBC Universal, and Condé Nast Publishing. In 2006, Campanaro opened his dream restaurant, The Little Owl. The Little Owl has enjoyed a continued buzz as one of New York's most exciting restaurants and received wide acclaim from critics and guests alike, including a two-star review from The New York Times. The Little Owl has since been joined by Little Owl – The Venue, a private event space and culinary showroom at 93 Greenwich Ave. The venue is a flexible room that has given Campanaro a canvas to showcase his talent and passion on a more intimate scale, allowing for a vast range of guests from 2-70 guests. In 2007, Campanaro joined with his good friend Mikey Price to open Market Table on a charming corner of Manhattan's West Village neighborhood. Here, warm hospitality and modern American, market-driven cuisine take center stage. Following the success of Market Table, the duo has gone on to open The Clam, a seafoodcentric restaurant just a few blocks from Market Table in the West Village. Campanaro's and Price's partnership has received critical and popular acclaim and has been featured in such outlets as Food & Wine, Condé Nast Traveler, The New York Times, New York Magazine, Time Out New York, Travel + Leisure, NBC's "Today" show, and many more.
---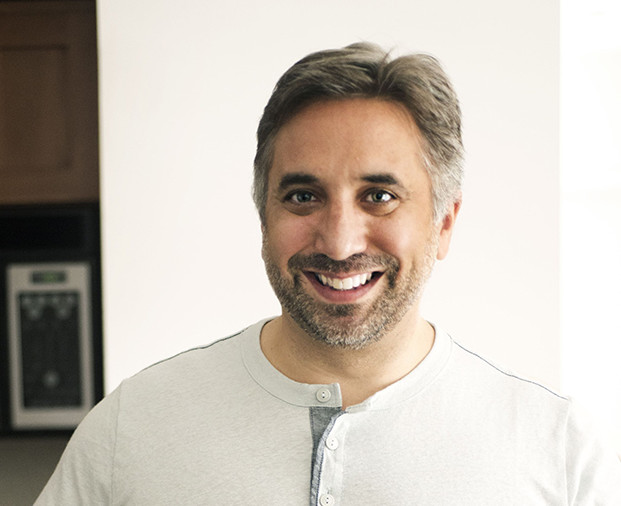 Chef
Hearth
James Beard Award-nominated Marco Canora is the chef behind the East Village's beloved and recently renovated Hearth and newly opened Zadie's Oyster Room down the street. He is also the brains behind NYC's first bone broth window, Brodo. Marco's first cookbook, Salt To Taste was released in 2009. In 2014, he published A Good Food Day, centered around healthy and wholesome eating, followed by Brodo: A Bone Broth Cookbook the next year.
---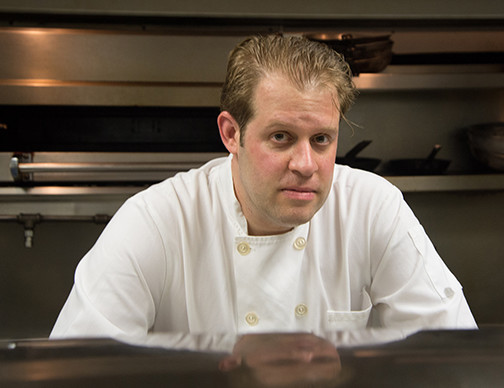 Michael Cooperman
Executive Chef
The Red Cat
Michael Cooperman's earliest childhood memories revolved around food, from stories of his grandfather's deli to his father's home kitchen. Encouraged by his father who always dreamed of becoming a chef, Cooperman enrolled in The Restaurant School at Walnut Hill College at the age of 20. Cooperman began his culinary career in Philadelphia, working in acclaimed kitchens such as Striped Bass, where he fell in love with seafood, and Lacroix at The Rittenhouse.In 2004, Cooperman made the move to New York City, joining the opening team at the renowned Lever House Restaurant. After two-years, Cooperman became a line cook at Eric Ripert's acclaimed restaurant Le Bernardin, where he honed his skills in making sauces and showcasing seafood's delicate flavor. In 2007, Cooperman was hired at The Modern and remained at the iconic New York institution for over seven years, working as the executive sous chef of the bar room, dining room and private dining room. Following his time at The Modern, Cooperman was appointed to his current role at The Red Cat, which marks the first time he has led a kitchen as executive chef.
---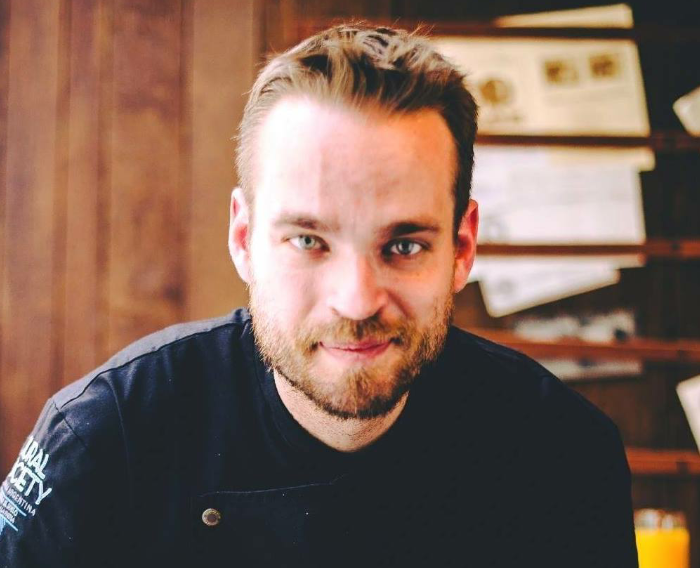 Louis Goral
Chef
Amada
Chef Louis Goral developed a love for cooking while preparing traditional rustic meals with his mother and grandmother growing up in Bettendorf, Iowa. As a world traveler, he draws from his experiences in Spain, France, Costa Rica, Mexico and most recently Uruguay and Argentina to create inspired dishes that represent the culture and cuisine of these countries. After honing his skills under acclaimed chefs in Denver and the midwest, Chef Louis joined Iron Chef Jose Garces at his critically applauded restaurant, Amada, in Philadelphia. Next, he continued his development with Chef Garces by leading the culinary team at Mercat a la Planxa in Chicago's historic Blackstone Renaissance Hotel. During his tenure, Chef Louis and the Mercat team achieved Michelin recognition and high accolades in Zagat and Travel and Leisure Magazine with their cutting-edge take on Spanish tapas. From there, Chef Louis brought authentic Argentine wood fire cooking to Washington, DC at Jose Garces' Rural Society in the historic Loews Madison Hotel. His relationship with Jose Garces has come full circle with his recent transition to Amada's New York City location as the chef de cuisine.
---
Alex Guarnaschelli
Chef
Butter
---
German Jarquin
Chef De Cuisine
Pizzeria Vetri
German Jarquin is the chef de cuisine at Pizzeria Vetri in Washington D.C. Jarquin's culinary adventure began in Gaithersburg, Maryland where he enrolled in the culinary institute of L'Academie de Cuisine. Open graduation, Jarquin held an internship at BlackSalt, an upscale D.C. seafood restaurant, where he would work his way up the ladder as Sous Chef. In 2010, German left the restaurant to pursue Italian cuisine, working at another popular D.C. restaurant, Palena, where he worked under chef Frank Ruta. It was his time at Palena that led him to his passion for wood-burning ovens and cooking pizzas. Hungry for knowledge, he soon pursued Neapolitan pizza-making at a restaurant called Pizza CS, where he would focus specifically on learning the art of pizza-making under the direction of certified member of Associazione Pizzaiuoli Napoletana Americana, Ankur Rajpara. Following his move to Philadelphia in 2014, he spent a year at Barbuzzo before connecting with Marc Vetri at Pizzeria Vetri Rittenhouse. Here he assumed the role of Sous Chef until 2016, when Vetri asked German to head home to D.C. and serve as the Chef de Cuisine of their newest Pizzeria Vetri location. Here he oversees the staff, contributes to the seasonally crafted menu and works in the kitchen to continue perfecting his passion of pizza making.
---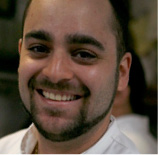 Frank Langello
Executive Chef
Babbo
After graduating from the Culinary Institute of America in 1998, Frank began working at Le Cirque 2000 and honed his skills in the kitchen there for two years. In 2001, Frank decided to return to his Italian roots. He set his sights high, determined to work only for a then up-and-coming chef whom he greatly admired. Frank left Le Cirque 2000, printed a single copy of his resume and submitted it to Mario Batali at Babbo. He got the job and has worked under his mentor, Mario Batali, ever since and has lead the kitchen as Executive Chef since 2002.
---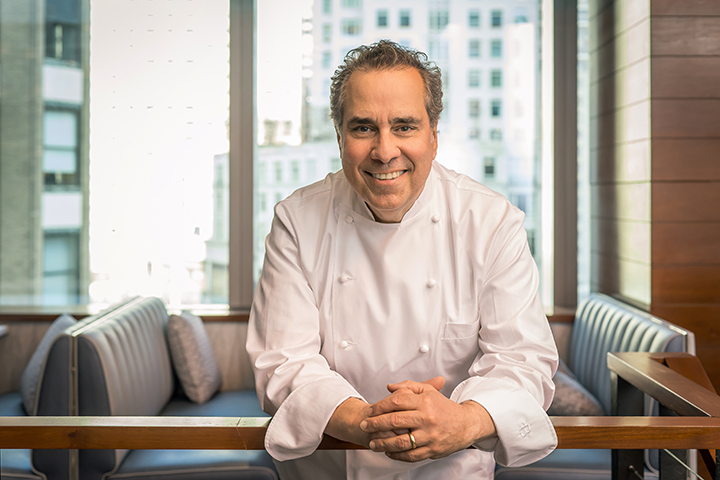 Michael Lomonaco
Executive Chef and Partner
Porter House Bar and Grill & Center Bar
Michael Lomonaco is the Chef/Partner of the highly successful Porter House Bar and Grill as well as the piano lounge, Center Bar, both located in Manhattan's Time Warner Center. A veteran of the New York restaurant scene, Michael has led some of NYC's most iconic kitchens including '21' Club, Windows on the World, Wild Blue, Noche, and Guastavino's, to success. A well-known face to TV audiences, Michael hosted "Epicurious" and "Michael's Place" on Travel Channel and Food Network. Lomonaco also makes regular TV guest appearances on shows like The Today Show, and The Chew (to name a few), and has published two cookbooks, The '21' Cookbook and Nightly Specials.
Deeply dedicated to community support and charitable causes, Michael co-founded the Windows of Hope Family Relief Fund in the wake of September 11, 2001.  In addition, he actively participates in fundraising events that benefit important and worthy causes like City Harvest and The Food Bank of New York. Lomonaco has also served on the chef's councils for these organizations, for several years.
In 2016, Porter House Bar and Grill celebrated their 10th anniversary in the Time Warner Center. To mark the occasion, Lomonaco oversaw a cosmetic redesign and relaunch, bringing modern finishes to the timeless space, overlooking Central Park.
---
Luigi Petrocelli
Chef
Hearth
---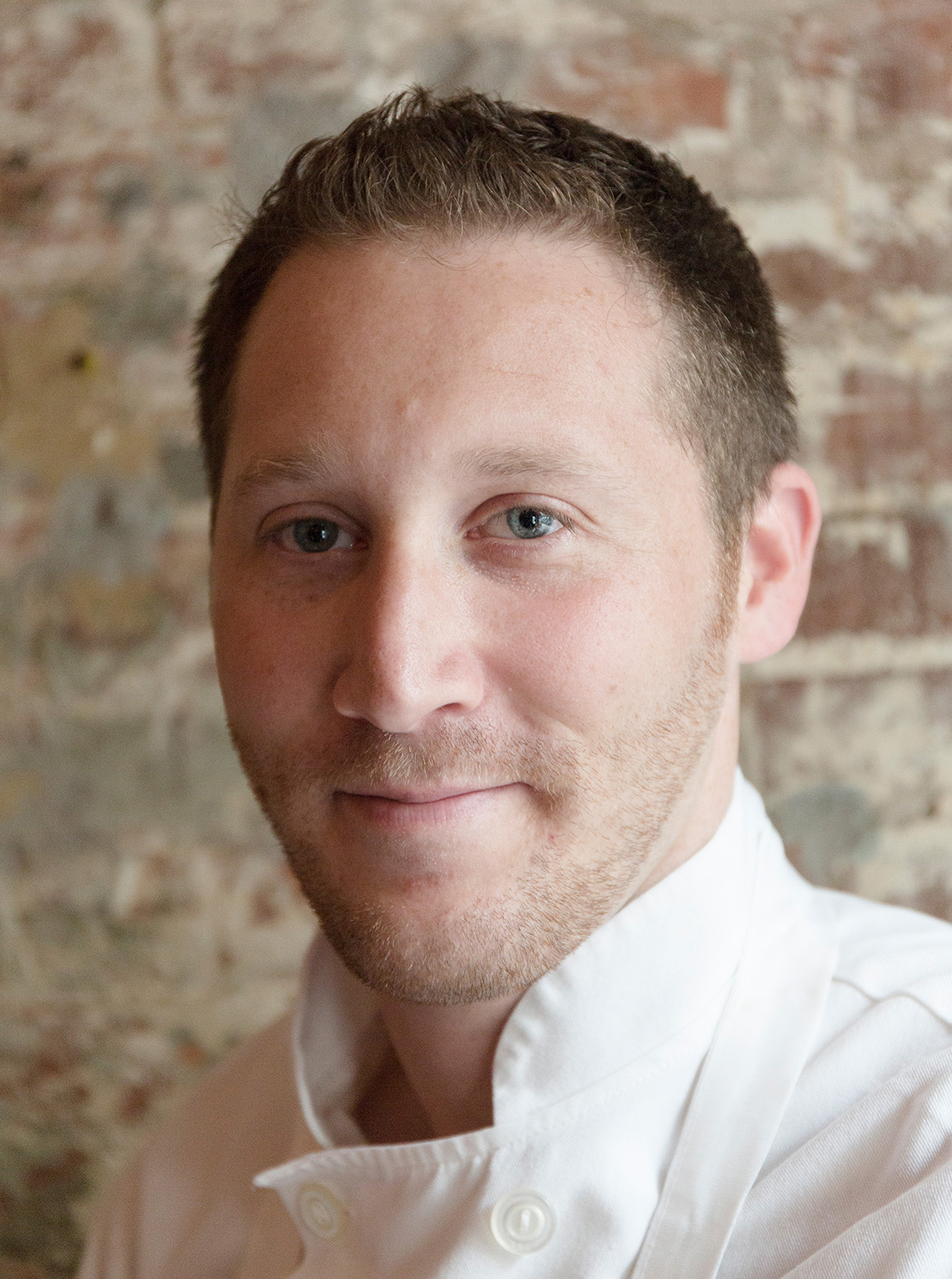 Matthew Rudofker
Chef
Momofuku Ssäm Bar and Momofuku Má Pêch
Matthew Rudofker's first kitchen experience was at Vetri restaurant in his hometown of Philadelphia. In 2005, he moved to New York City and worked under some of the city's best young chefs, first at Oceana with Cornelius Gallagher followed by two years at Cru under Shea Gallante. Matt then spent time at Daniel, where he was part of the team that earned both four stars from the New York Times, and 3 Michelin stars. Before joining Ssäm Bar, Matthew completed a stage at the Fat Duck restaurant in England. In 2015, he was featured in Forbes' 30 Under 30 list and was appointed Executive Chef of Momofuku Má Pêche. He currently serves as the Executive Chef of both Ssäm Bar and Má Pêche.
---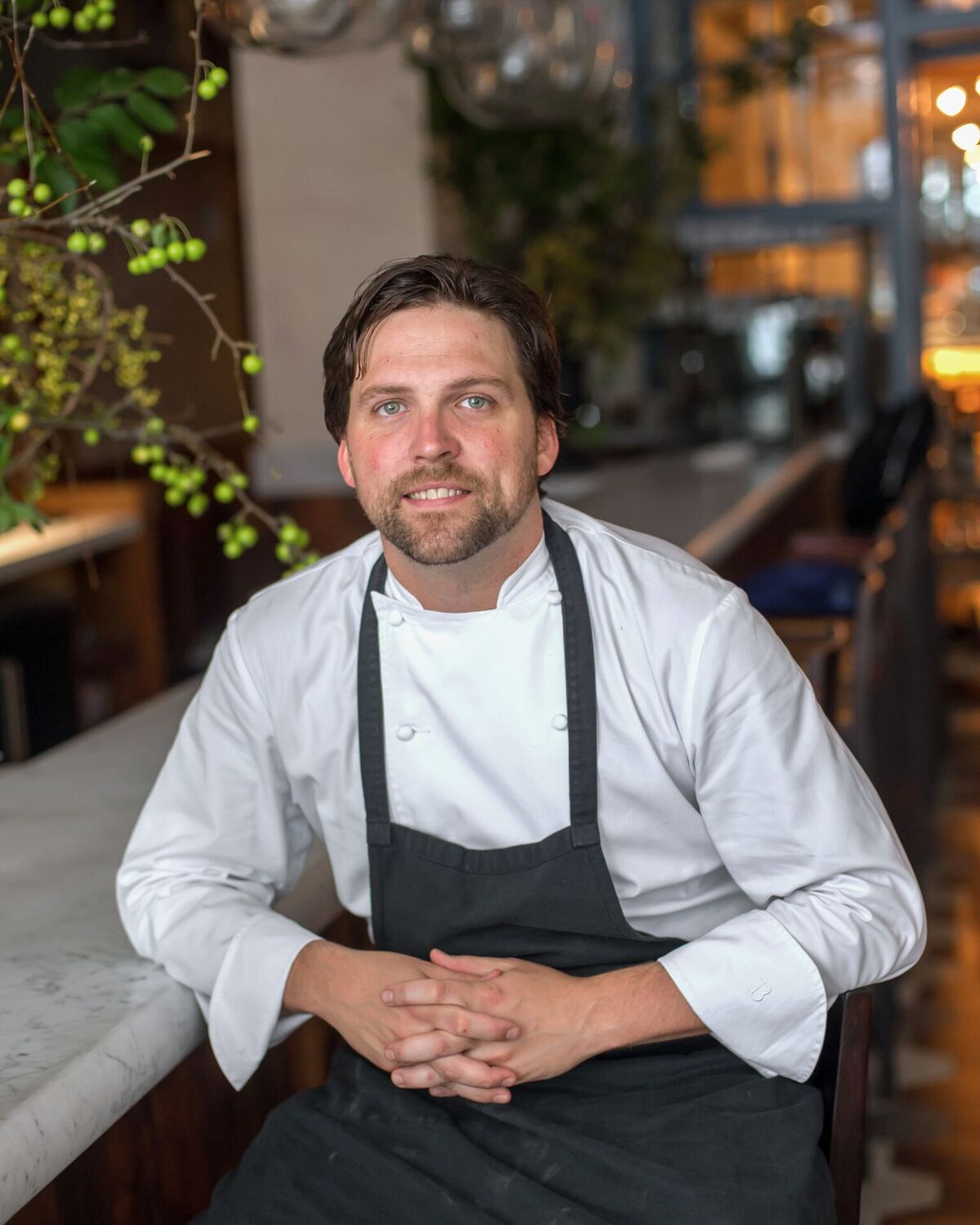 Jared Sippel
Chef
Italienne
Chef Jared Sippel has spent over a decade honing his craft and distinct culinary style in some of the most highly regarded kitchens across the US and Europe. Originally from Iowa, Jared was raised with strong connections to food and farming, with family who grew produce and raised livestock. Jared cooked throughout high school, and worked as a sous chef at an Italian restaurant while attending the University of Iowa. Upon graduating, he moved to Boulder, CO to attend the Culinary School of the Rockies, and work at the James Beard Award winning Frasca Food & Wine under renowned chef Lachlan Mackinnon-Patterson. To broaden his palate and further educate himself on European cuisine, Jared headed straight to the source, where he spent several months working for Chefs Sylvestre Wahid and Jean-André Charial at the two Michelin starred L'Oustau de Baumanière in Provence, it was during this time that the majority of the inspiration behind Italienne was derived, from menus to wine lists and aesthetics.  Once back in the States, Jared returned for a second tour at Frasca, before moving to San Francisco to serve as sous chef at the two Michelin starred Quince under Chef Michael Tusk. After two years, he was called back to Frasca once again to assume the role of sous chef and develop the pasta program, and a year later he took on the title of chef-de-cuisine.  During this tenure Jared spent time extensively staging across Italy at Michelin starred restaurants including La Primula and La Subida in Friuli, and La Peca in the Veneto.  In 2013, Jared was recruited to New York to open the highly anticipated Manhattan location of the three Michelin starred Chef's Table at Brooklyn Fare. Delays led Jared to begin the pursuit of building his own restaurant—with a vision, concept, and name that had long been close to his heart. A dynamic opening team that includes some of Jared's former colleagues speaks to the level of esteem he's earned over the years, as well as his loyal nature and dedication to working with the best of the best. "Italienne represents the culmination of my career training in the distinct regional cuisines of Northern Italy and Southern France," says Jared. "I lived and worked on my own in the South of France; my time at Frasca with Chef Mackinnon-Patterson immersed me in the nuances of Friuli and Alto-Adige; and Chef Tusk exposed me to the regions of Provence and Piemonte, as well as California cuisine. It's all come full circle in Italienne."
---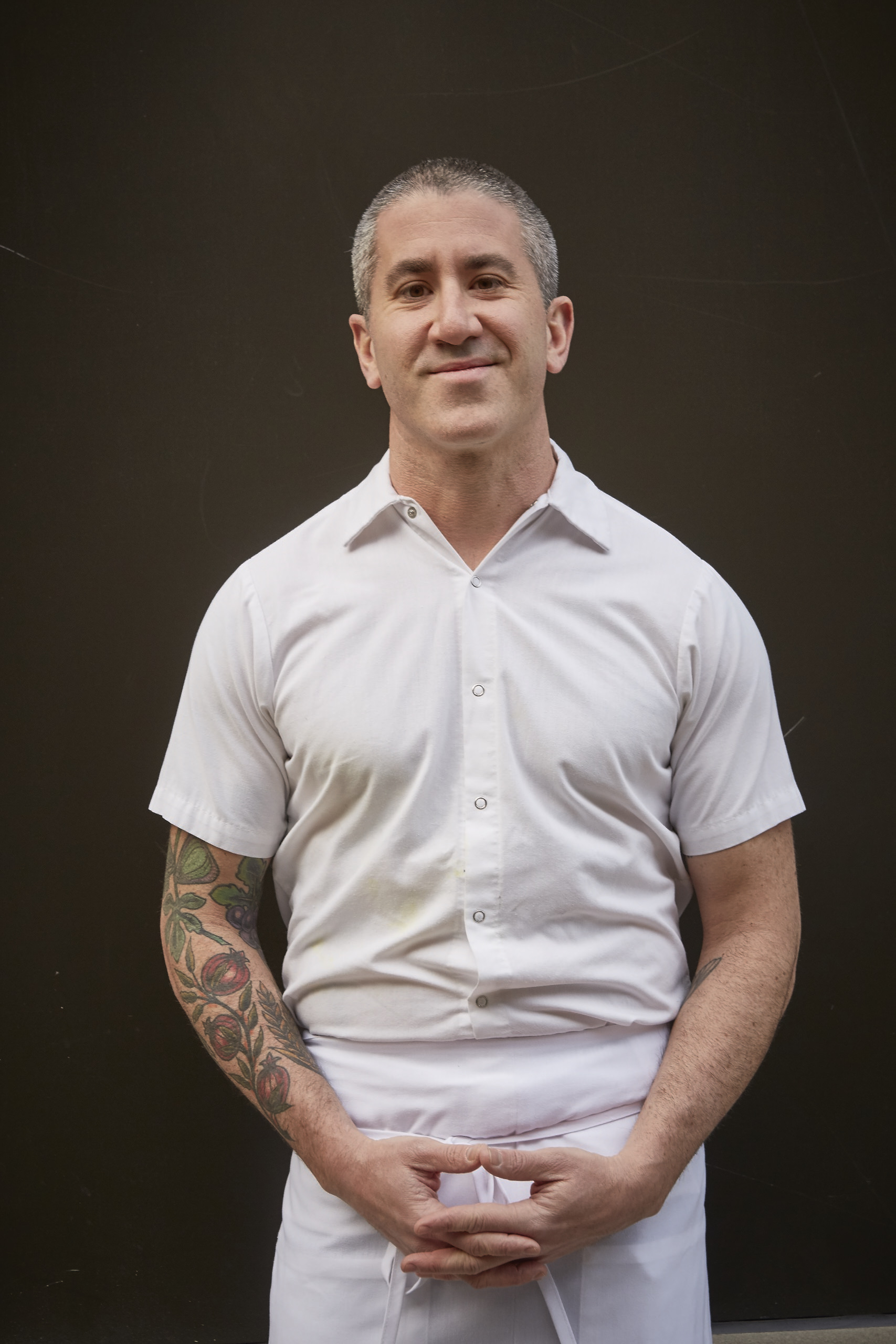 Michael Solomonov
Executive Chef
Zahav, Abe Fisher, Dizengoff, Federal Donuts, Rooster Soup 
Michael Solomonov is the executive chef and co-owner of Philadelphia's pioneering modern Israeli restaurant, Zahav.  He is the 2011 James Beard Award winner for "Best Chef, Mid-Atlantic" and a 2016 James Beard Award winner for "Best International Cookbook" and "Book of the Year" for his and business partner/co-author Steven Cook's first cookbook, Zahav: A World of Israeli Cooking.  In addition to his duties at Zahav, Chef Solomonov co-owns Philadelphia's Federal Donuts, Dizengoff, Abe Fisher, and the philanthropic Rooster Soup Company, which donates 100% of its profits to the Broad Street Ministry Hospitality Collaborative that provides essential services to Philadelphia's most vulnerable citizens.  Solomonov is also co-owner of Dizengoff NYC inside the storied Chelsea Market.  Born in Israel and raised in Pittsburgh, Solomonov frequently travels back to Israel.
---
Brad Spence
Chef
Amis
---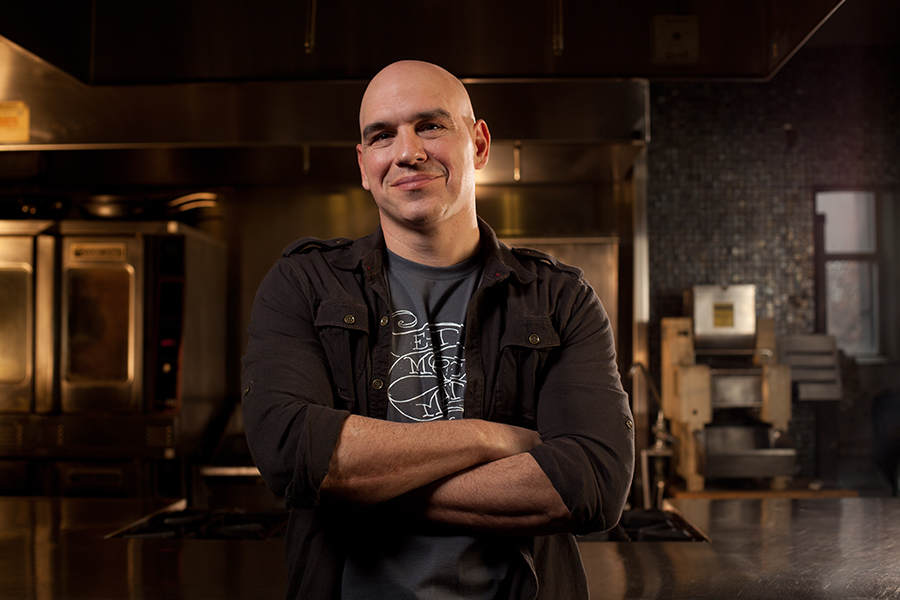 Michael Symon
Chef
Michael Symon Restuarants
Chef Michael Symon cooks with soul. Growing up in a Greek and Sicilian family, the Cleveland native creates boldly flavored, deeply satisfying dishes at his restaurants in America's heartland. He also shares his exuberant, approachable cooking style and infectious laugh with viewers as an Iron Chef on Food Network and as a co-host on ABC's The Chew. When he's not working, Michael is riding his motorcycle, cooking at home, playing golf, thinking about his next tattoo, gardening in the backyard or spending time with his wife, Liz, and their Old English bulldog, Ozzy.
---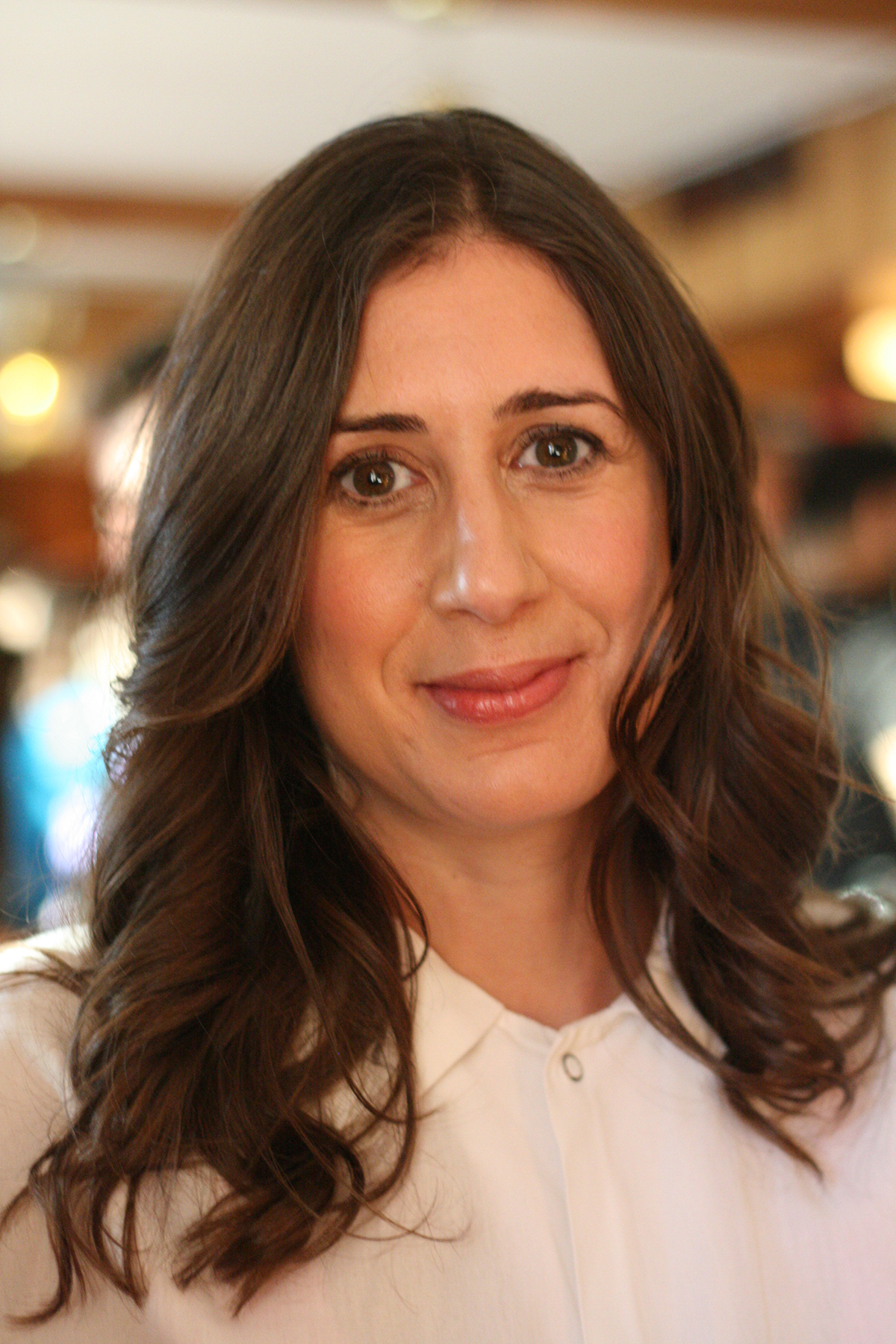 Sue Torres
Chef
The Fairfield County Hunt Club
---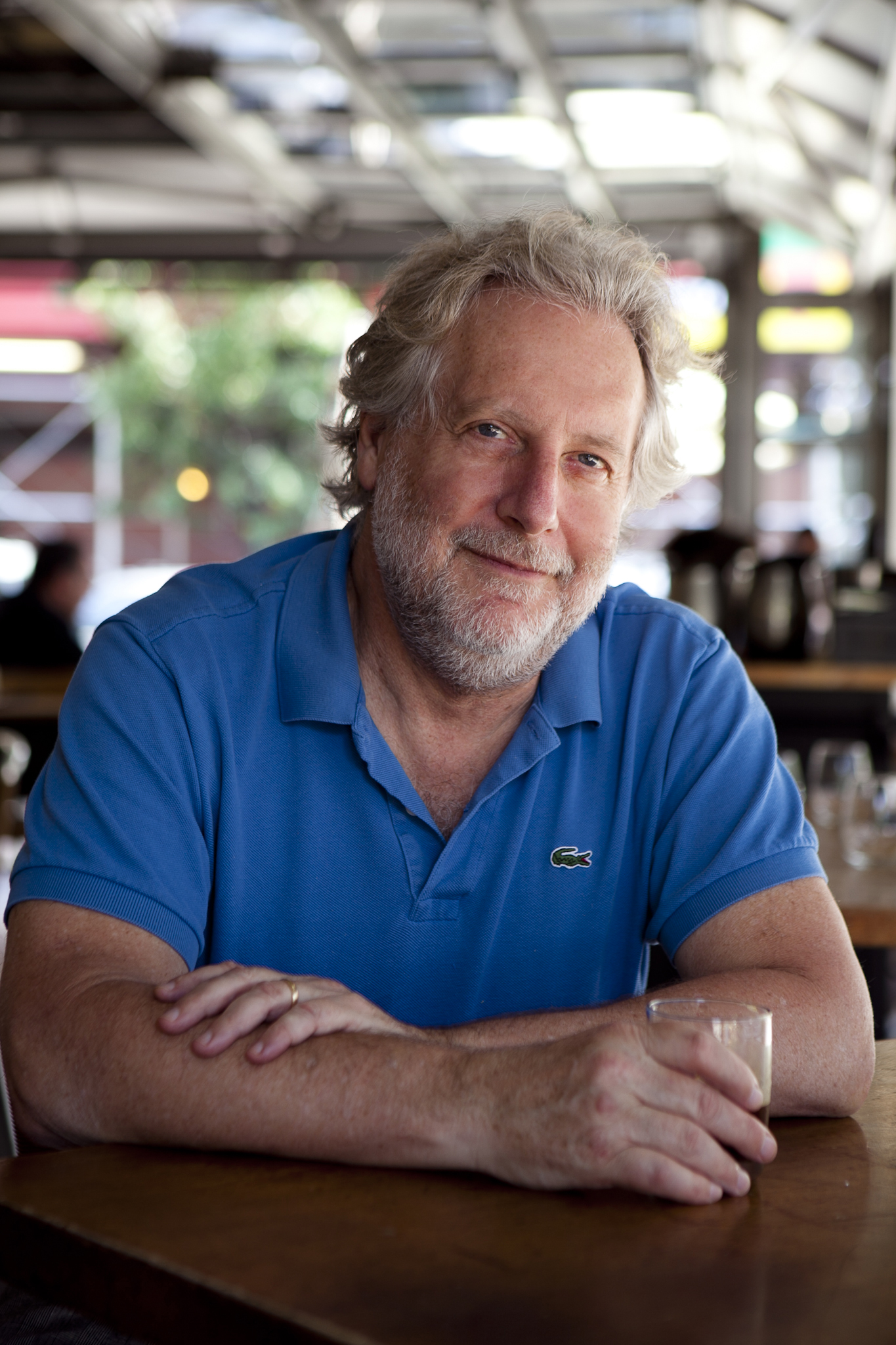 Jonathan Waxman
Chef
Barbuto
Jonathan Waxman is a native Californian whose family nurtured him in the food arts from an early age. He received the Grand Diplôme from La Varenne School in Paris and mentored with Alice Waters at Berkeley's legendary Chez Panisse before graduating to Executive Chef of Michael's in Santa Monica. In 1984 Jonathan made his mark in New York with the iconic Jams, which he followed up with a string of successes in New York, London and Napa Valley. Today, Jonathan is chef and owner of Barbuto in Manhattan's West Village and Jams in 1 Hotel Central Park.  In 2014, he opened Nashville restaurants, Adele's and Bajo Sexto, with partners Howard Greenstone and Ken Levitan and is a founding partner of Nashville's Music City Food + Wine Festival.  Today, Jonathan is chef and owner of Barbuto in Manhattan's West Village and Jams in 1 Hotel Central Park.  In 2014, he opened Nashville restaurants, Adele's and Bajo Sexto, with partners Howard Greenstone and Ken Levitan and is a founding partner of Nashville's Music City Food + Wine Festival.  His Atlanta restaurant, Brezza Cucina, is located in Ponce City Market and Waxman's, Jonathan's most recent venture, opened in San Francisco's Ghirardelli Square in March 2016.   Jonathan Waxman is the 2016 James Beard Award winner for "Best Chef, New York City".  He was a judge on Bravo's Recipe for Deception and has appeared on two seasons of Top Chef Masters.  He is the author of cookbooks, A Great American Cook and Italian, My Way.  Jonathan currently lives in Manhattan with his wife and three children.
---