WHEN:
Sunday, January 19, 2020
12:00 PM Showtime (Doors Open at 11:30 AM)
WHERE:
Joe's Pub
425 Lafayette Street (at Astor Place), NYC
SAY's Musical Director, Everett Bradley, will lead a live band to accompany                      THESE EXTRAORDINARY SONGWRITING PROJECT PARTICIPANTS:
Alex, Ariana, Chris, Corey, D'Amari, Daniella, Derick, Elias, Erick, Erikson, Estefani, Evan C., Evan G., Hannah, Harry, Isiah, Jaden, Jahsean, Jared, Jerry, John-Paul, Josh, Kaiden, Kaitlyn, Kaliyah, Kate, Kianna, Noel, Olgaceleste, Reuben, Sam C., Sam G., Setto, Stephanie, Sutanya, Tereza, Travis, Wendy, Xavier
MUSIC MENTORS:
Ben Lindvall, Dan Emino, DJ Rabbi Darkside, Eleni Arapoglou, Ian Riggs, Joy Askew, Kori Withers, Melany Watson, Michael Inge, Miranda Di Perno, Ryan Pater
Admission is absolutely FREE and Space is Limited, so RESERVE YOUR TICKETS NOW!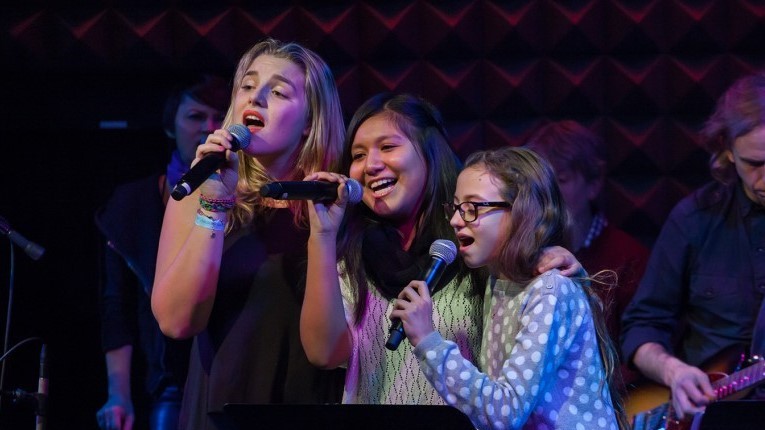 Enrollment for Confident Voices Programming is still open! CLICK HERE for more information and to REGISTER TODAY!