Corey Caporale is a member of the Board of Directors at SAY: The Stuttering Association for the Young. For many years, Corey made an annual trek from my home in Chicago to our former Camp SAY location in North Carolina, to raise funds for SAY. That's a week-long 720-mile journey!
As his family grew, Corey had to hang up his handlebars, but due to the tremendous need this year, he's getting back in the saddle. In this time of social distancing and societal change, together we are looking to share and spread the love within our community and beyond. And we need your help!
On August 8th, Corey is doing a family bike ride for SAY. He will ride 20 miles with his family to raise funds for SAY's life-changing programs. Please give 5 dollars, or 10 dollars, or 100 dollars a mile if you can!
We invite everyone who can to join in on the 8th to get moving and raise funds for SAY families. Walk, run, bike, hike, or roll… whatever works! (Safely socially distanced, of course…)
All proceeds will go towards Camp SAY and bringing a virtual Camp SAY Across the USA to Chicago in the fall.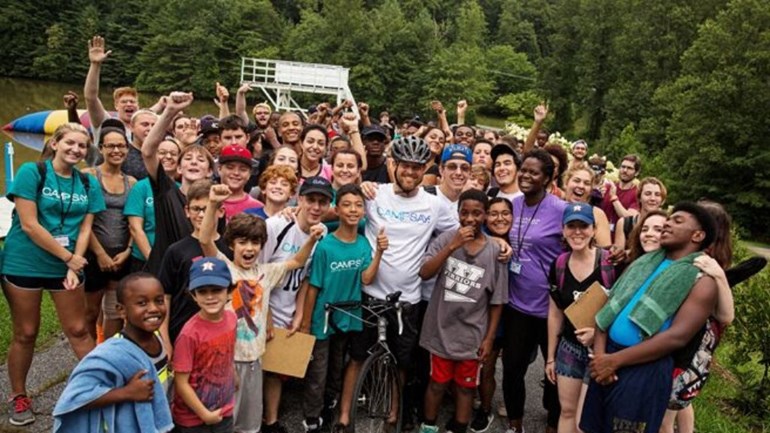 Click below to DONATE to Corey's ride or JOIN THE TEAM by creating a Fundraising Page and plan your own awesome activity!