Welcome to The SAY Voice Newsletter!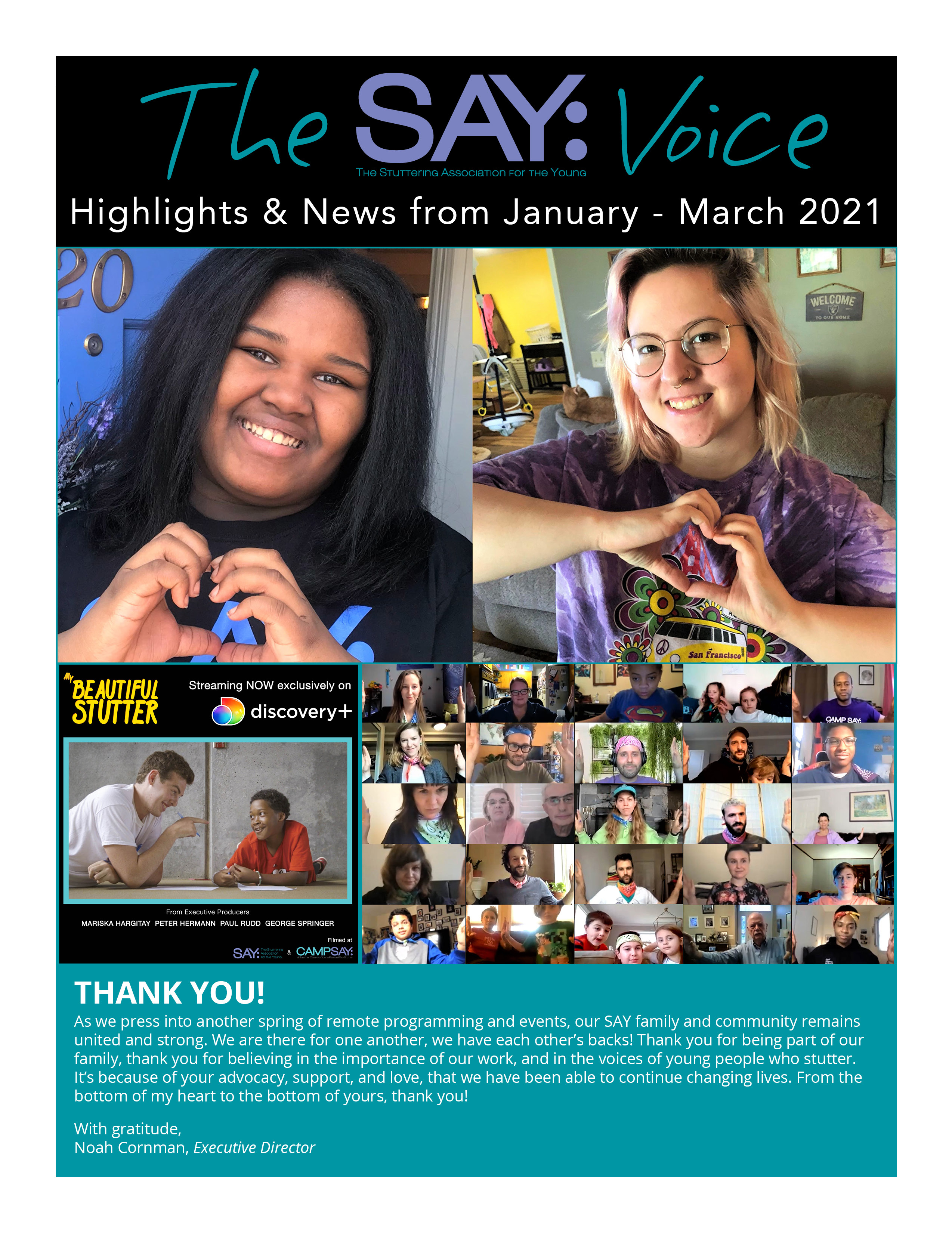 Spring is here and we are delighted to be celebrating the season by connecting and sharing exciting experiences with our treasured SAY community! Confident Voices virtual spring program, The Mentor Project, began on April 29th, SAY: DC programming continues, SAY's Virtual 2021 Annual Gala is coming up on May 13th, and we are hard at work preparing for Camp SAY, back IN-PERSON this summer!
As we look forward with joyful anticipation, we fondly remember the moving highlights and incredible moments we spent together from January through March 2021.
Please CLICK BELOW for highlights in The SAY Voice Newsletter!
We are, as ever, endlessly grateful to you all for continuing to come together as a community and for bringing your support, friendship, acceptance, and open hearts to SAY.
Stay safe and well and keep an eye out for the next edition of The SAY Voice Newsletter, coming soon!
Much love to all!