SAY established World SAY Day – a day to give a voice to all people who stutter.
On May 11, 2015 –  SAY commemorated World SAY Day with a Bell Ringing Ceremony at NASDAQ.
This day helps raise global awareness about stuttering since the ceremony and bell ringing event were broadcast worldwide.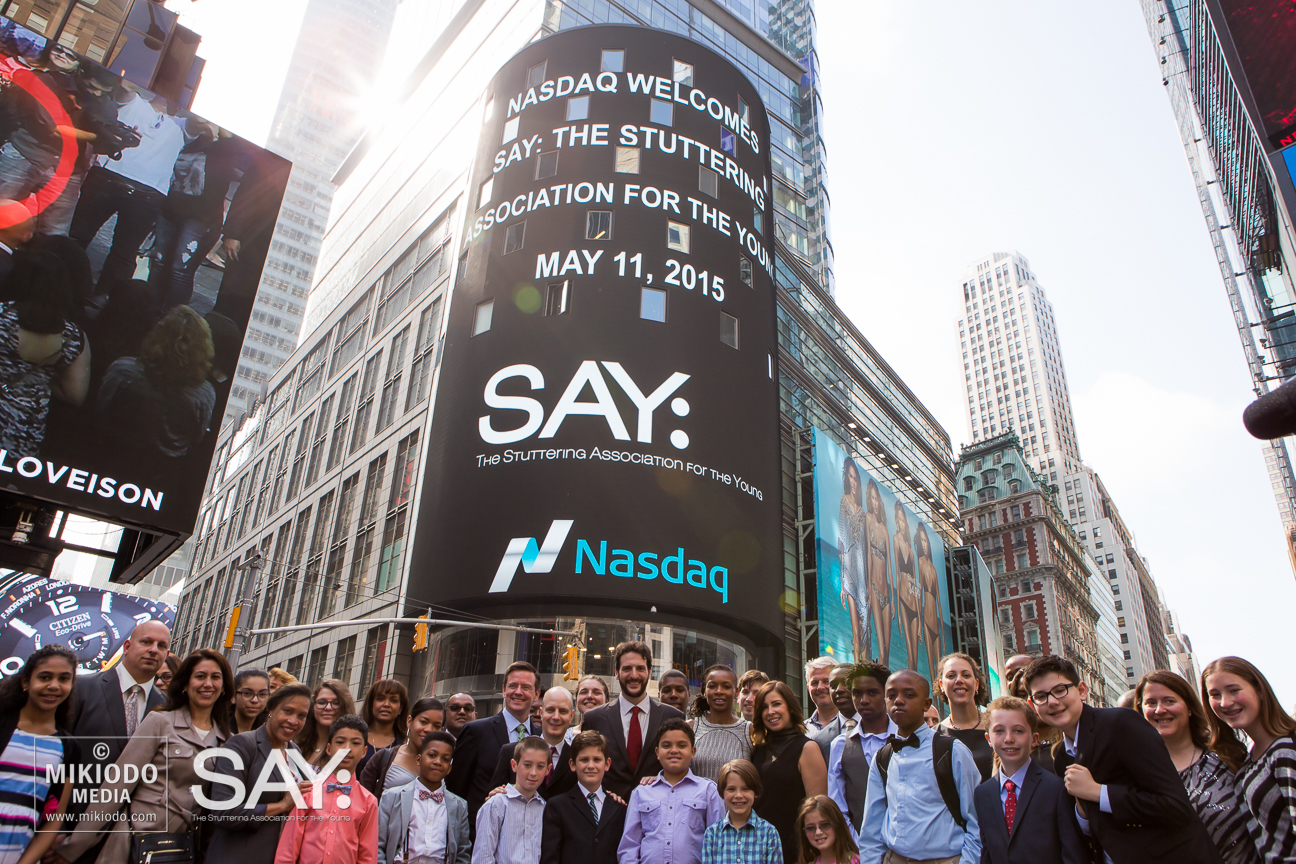 SAY believes that every person who stutters has a voice that matters and it is a voice that deserves to be heard. World SAY Day dovetails with National Stuttering Awareness Week that was established by an act of Congress in 1988.
Check back next year to see how SAY will again commemorate this important day!