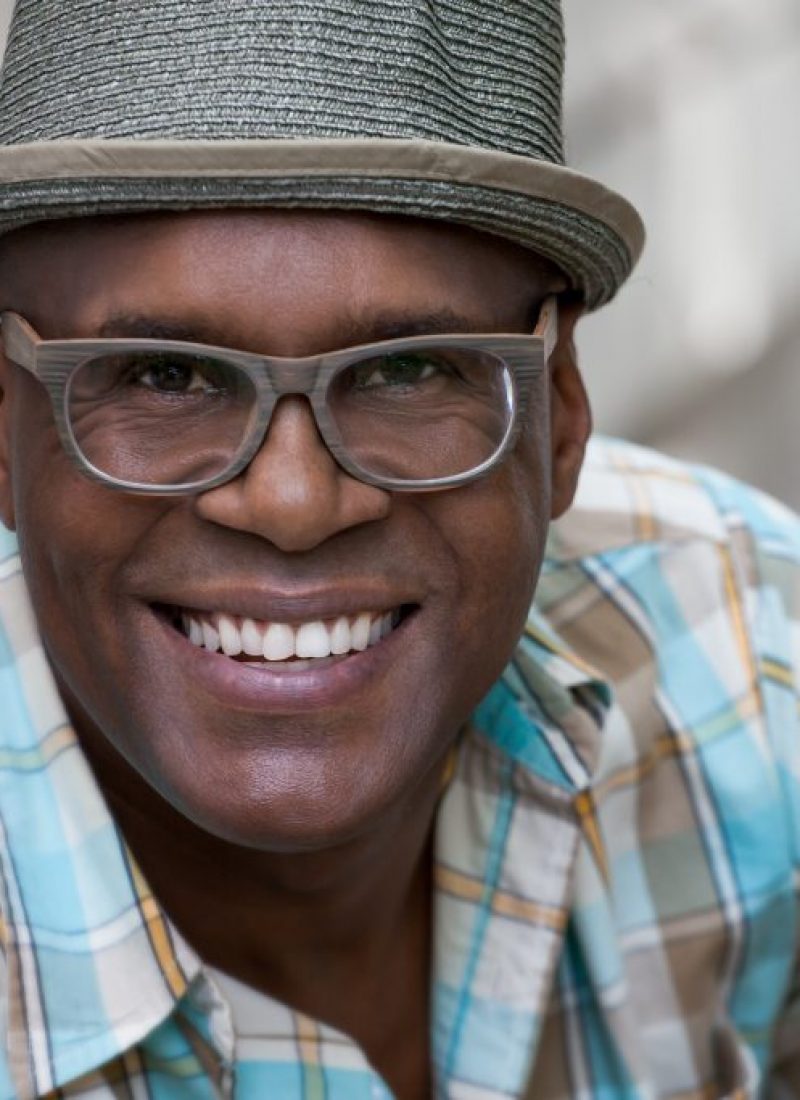 Everett Bradley
One of the most sought after singers, writers, and performers in the entertainment world, Everett Bradley's resume reads like a who's who of show business. Spanning from multiple genres of music to theater and television, this Grammy-nominated force of nature has lent his unique blend of extraordinary talent, exuberance, and heart to every tour, session, Broadway show and TV program he has been a part of. And there have been many. 

His vocal, percussion and keyboard work have included playing with Bruce Springsteen's famed E Street Band,  touring with Hall & Oates, and currently, he is touring with Bon Jovi. He's been Carly Simon's musical director and worked with luminaries ranging from David Bowie to Cyndi Lauper, Bobby McFerrin, Ann Hampton Callaway, Richie Sambora, Chris Botti, and Lucy Woodward. He's also worked with renowned producers Snarky Puppy and Quincy Jones. Recently, Everett served as musical director/bandleader for NBC's Meredith Vieira Show, for which he also wrote the show's theme song as well as all the other music included in the program. Everett also tours his not-to-be-missed R&B funk holiday concert Holidelic.  

Originally from South Carolina, Everett's musical influences were initially Motown and Stax records – the stuff his siblings were listening to.  But when his family moved to Indiana, Everett's friends were listening to Aerosmith and Billy Joel, unknowingly laying the foundation for his later musical success in rock 'n roll. It was a high school theater teacher, however, that first spotted Everett's theatrical spark and encouraged his parents to foster the talent that would ultimately lead him to perform on Broadway in Stomp, Swing, and After Midnight. The son of a high school principal and an elementary school teacher, Everett's expected path was to be athletics and academics.  He was offered a scholarship to study engineering at Boston University and he played football, like his older brother who was a pro for the Detroit Lions.  But unbeknownst to his father, his mother had agreed to get him voice lessons, so he auditioned and was also offered a scholarship to study music at Indiana University, which is what he chose. 

These days, in addition to touring with top-shelf artists, Everett is working on his own one-man show that will encompass the breadth and scope of the diverse styles and many varied talents that make up the man. As with everything else he's accomplished, this promises to be utterly extraordinary. Everett has been the Musical Director for SAY: The Stuttering Association for the Young, since its inception 18 years ago, and he also sits on its Board of Trustees.