The Mentor Project 
The Mentor Project is an 8-week collaborative arts program that matches small groups of young people with adults who stutter, including SAY alumni. Together, each group will talk, play, and engage in fun activities that promote camaraderie, creativity, and confidence.
In our Final Share, each group will showcase original 5-minute, free-format performance pieces of their choosing. Anything from comedy, skits, raps, songs, poems, dance, visual art exhibits, magic shows, movie trailers – the sky is the limit!
All 2020/2021 Confident Voices programming will take place via Zoom Video Conferencing to protect the health and safety of our amazing SAY community.
The Mentor Project 2021 Schedule:
Program Time Slots:
Thursday Session:
4:30 PM – 6:00 PM (EST)
3:30 PM – 500 PM (CST)
2:30 PM – 4:00 PM (MST)
1:30 PM – 3:00 PM (PST)
Friday Session:
4:00 PM – 5:30 PM (EST)
3:00 PM – 4:30 PM (CST)
2:00 PM – 3:30 PM (MST)
1:00 PM – 2:30 PM (PST)
Saturday Session 1:
1:00 PM – 2:30 PM (EST)
12:00 PM – 1:30 PM (CST)
11:00 AM – 12:30 PM (MST)
10:00 AM – 11:30 AM (PST)
Saturday Session 2:
4:00 PM – 5:30 PM (EST)
3:00 PM – 4:30 PM (CST)
2:00 PM – 3:30 PM (MST)
1:00 PM – 2:30 PM (PST)
Final Share Dates:
Thursday, June 18, 2021
Friday, June 19, 2021
Saturday, June 20, 2021
Over 8 weeks, SAY's Confident Voices groups connected on Zoom to collaborate with adult mentors who stutter and teaching artists to create multi-faceted artistic presentations that express what is on their minds and in their hearts. We enjoyed comedy, poetry, puppetry, music, mixed media, illustrations, spoken word, improv, and SO MUCH imagination in every performance!
HUGE thanks to our phenomenal mentors and teaching artists for your dedication, passion, support, and for helping our remarkable kids and teens shine.
And to our magnificent young people who stutter, THANK YOU for inspiring us with your creativity, camaraderie, bravery, and most of all your beautiful voices. Never forget that you are SEEN, you are HEARD, and you are LOVED.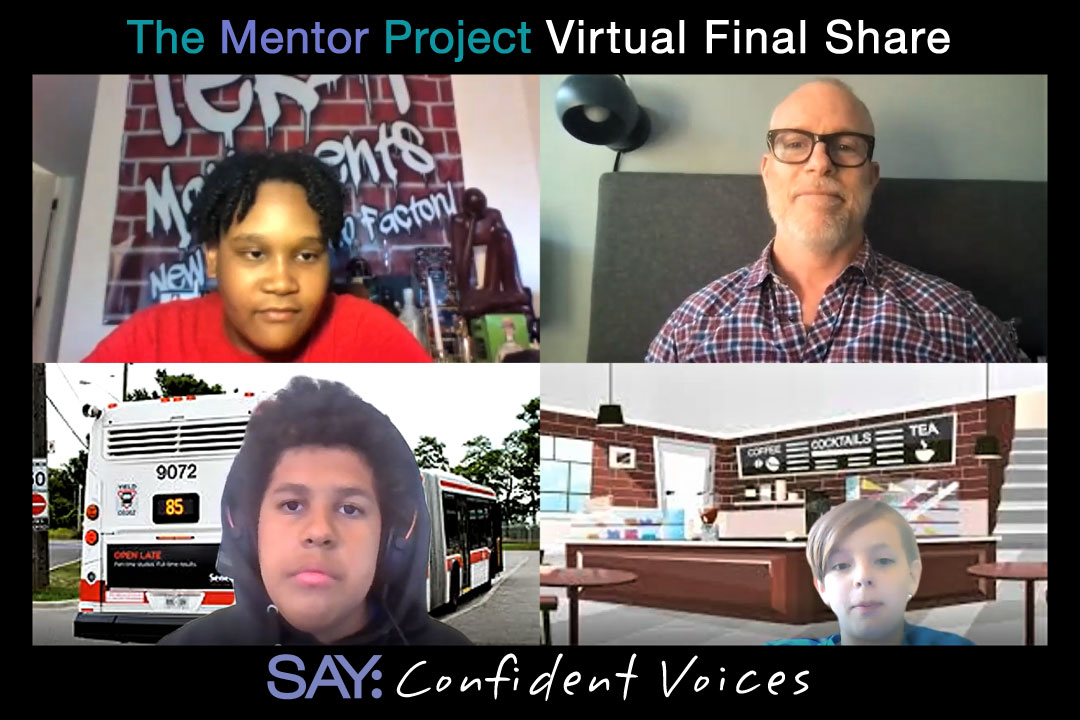 Catch all The Mentor Project FUN at the Confident Voices Blog! It's THE place to go for program updates, photos, videos, and stories!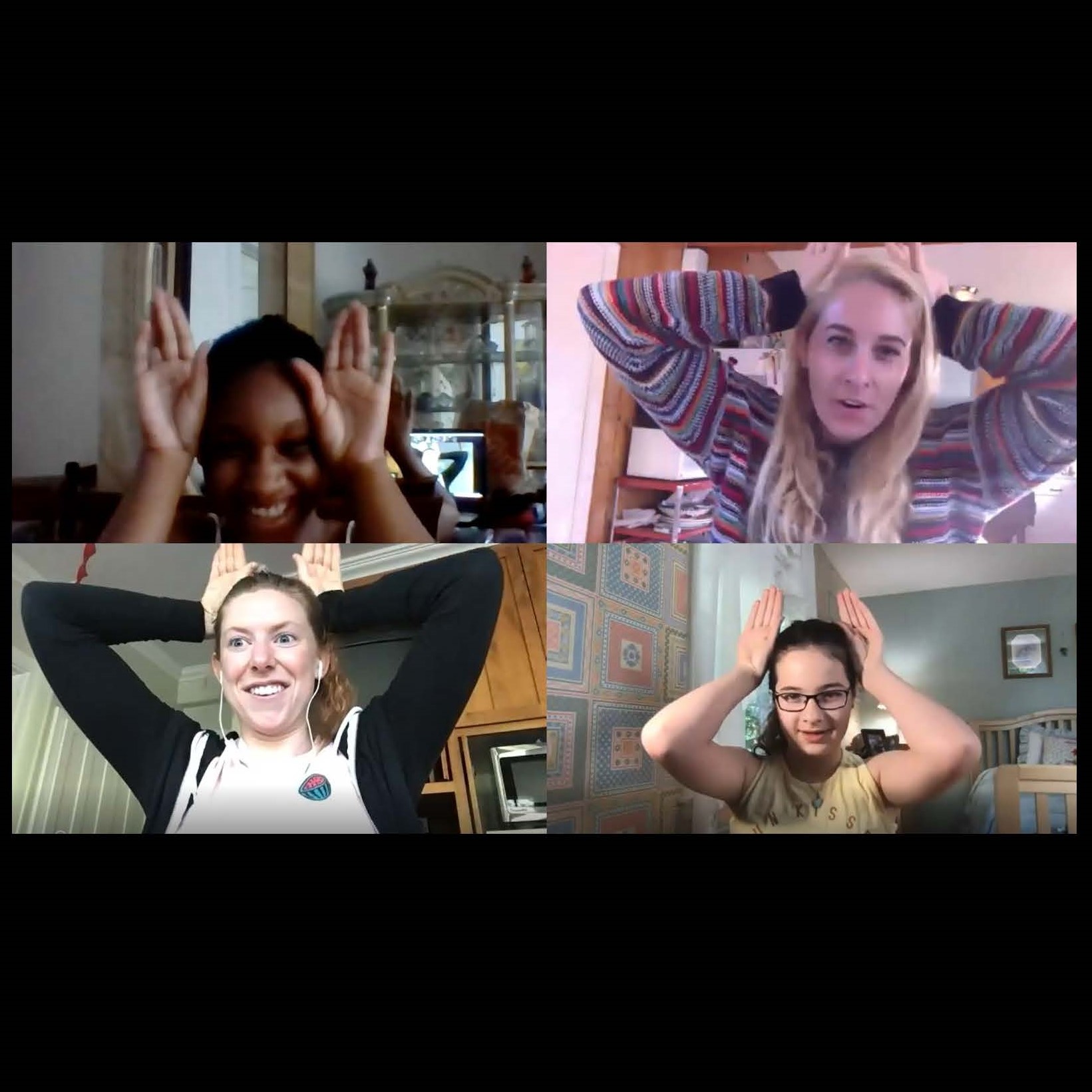 Additional Programming:
SAY offers comprehensive programming options to kids & teens who stutter, both locally in NYC and nationally.
Camp SAY: Our 2 week Summer Camp for young people who stutter, ages 8-18. Sliding scale tuition is available!
Speech Therapy: SAY Speech Therapy is provided by a licensed speech-language pathologist with expertise in stuttering therapy.
Camp SAY: Across the USA: Regional Day Camp weekend programs that bring the Camp SAY experience to cities across the USA.
SAY: DC: Year-round creative programming for young people who stutter in the Washington, DC area.
You may also submit an inquiry or download a brochure.
QUESTIONS ABOUT CONFIDENT VOICES?
Our Programming Staff is happy to help:
Kate Detrick – Director of Confident Voices: 917-697-7183, Kate@SAY.org
Aidan Sank – Artistic Director of Confident Voices: 917-697-7183, Aidan@SAY.org
Stay healthy and safe!