To do our part for the health and safety of our staff, the amazing young people we serve, and our fellow human beings, SAY has ceased planning the 6th Annual Bowling Benefit as an in-person event.
But SAY is here!  Our dedicated staff is working hard to reimagine this event, because it's simply too important to so many young people who stutter. If our kids can find the incredible courage it takes to let their voices be heard, then we will find a way to keep giving them that opportunity.
This unprecedented time of uncertainty calls for MORE support, connection, and love, and SAY remains 100% committed to staying present for our community. We will not now, nor will we ever stop providing the invaluable programming, encouragement, and friendship that you and the rest of the SAY community rely on. If there is any possible way to connect, we will be there.
Stay tuned for more specific updates about this event. Rest assured that SAY is here. We are committed to never, never, never giving up or going away.
This is an unsettling time, and it's understandable that we might be feeling a little helpless.
Here's how you can help!
You make the difference. You make SAY what it is, in all ways, always. You are the good news. You are our hope. Thank you for creating this essential space for young people who stutter. Your help makes a real and direct impact on their lives. And it matters so very much.
Donate today so that SAY can continue to be HERE for our community, our family. SAY is essential, as are you!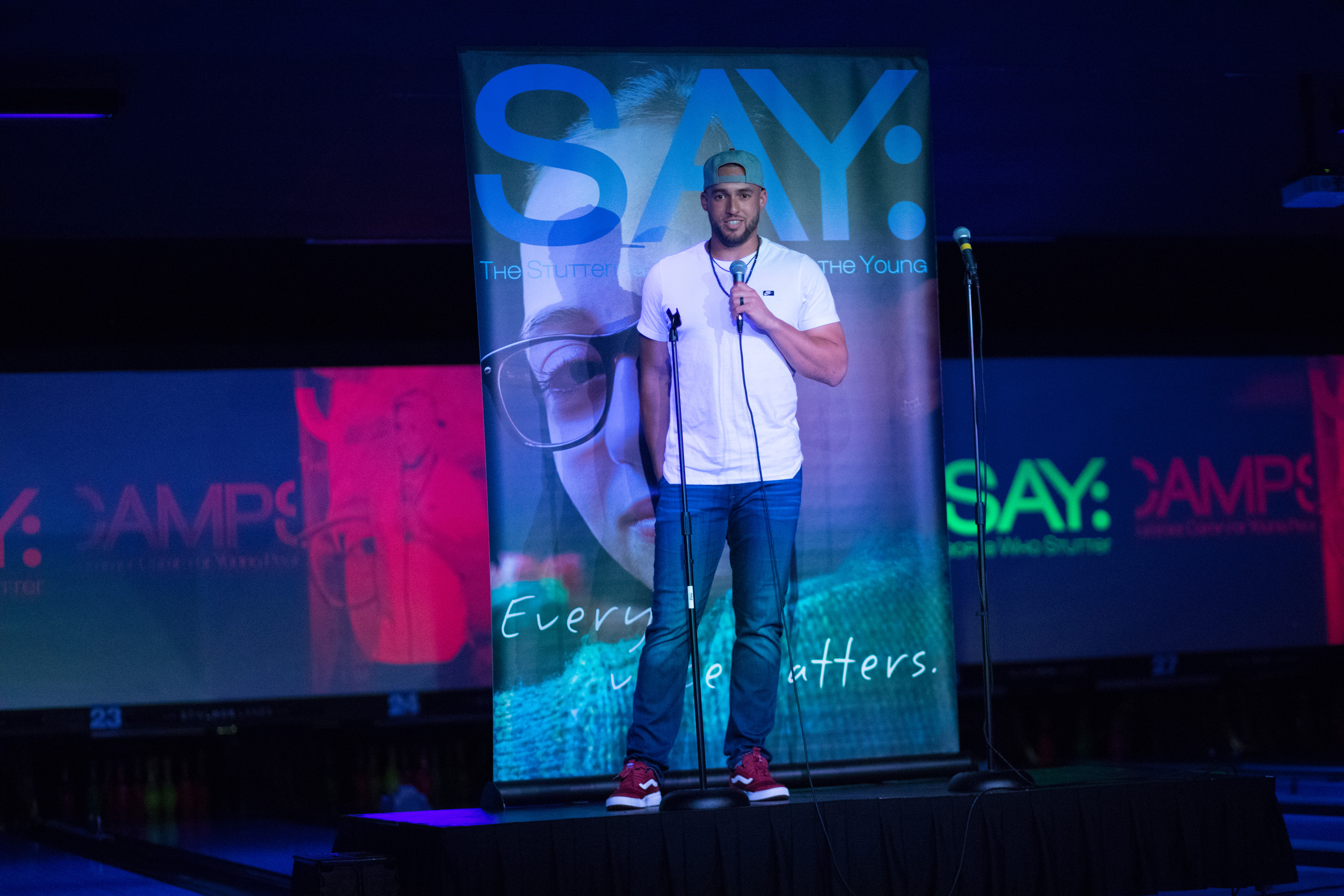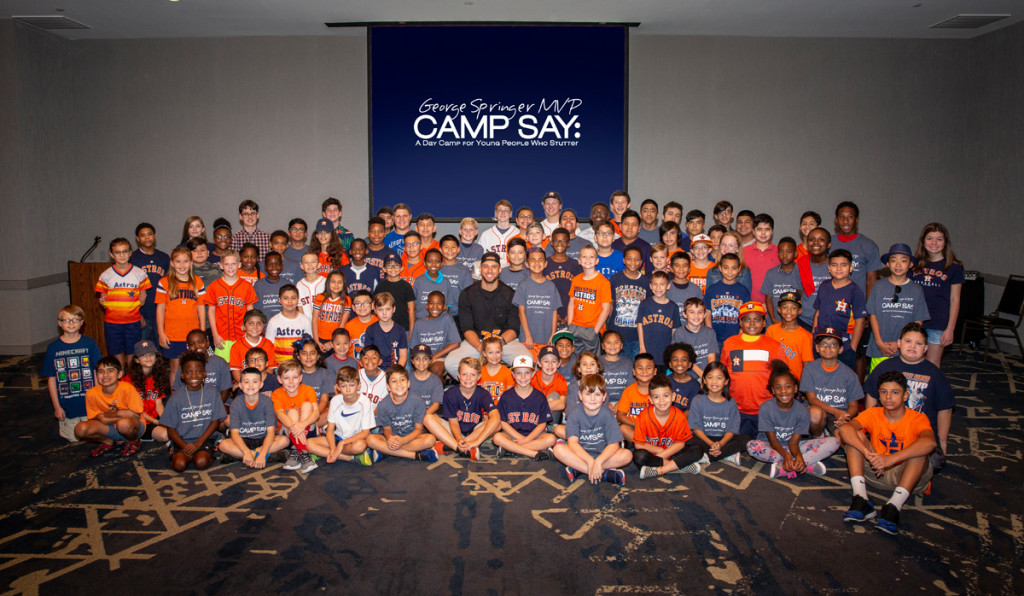 WITH YOUR SUPPORT, SAY IS ABLE TO PROVIDE LIFE-CHANGING PROGRAMS TO CHILDREN FROM ALL SOCIOECONOMIC BACKGROUNDS (OVER 90% OF ALL SAY FAMILIES ARE IN NEED OF FINANCIAL ASSISTANCE). TO DATE, NO CHILD HAS EVER BEEN TURNED AWAY DUE TO AN INABILITY TO PAY. YOUR SUPPORT HELPS ENSURE THIS IMPORTANT AND ESSENTIAL LEGACY.