On June 25th, in partnership with Jays Care Foundation, SAY is thrilled to kick-off a one-day event to introduce George Springer's Camp SAY: Toronto to the community! This event is FREE for young people who stutter and their parents or caregivers, INCLUDING tickets to the Toronto Blue Jays vs. Oakland A's baseball game that afternoon!
I'm thrilled to team up with Camp SAY, and wish that I had an organization like this when I was a kid.
The program will include breakfast and programs for young people who stutter and their caregivers, starting at 9 am on June 25th, and will conclude with complimentary tickets to the Blue Jays game that afternoon at 1:30 pm.
Open to young people who stutter and their caregivers (THIS IS NOT a drop-off program, parents/caregivers must be present), and up to 3 baseball game tickets per family are available, limited numbers, first-come, first-served.
Building on the incredible success of Camp SAY – our life-changing, residential summer camp for young people who stutter (ages 8-18) – we are bringing the Camp SAY experience to Toronto! At our Camp SAY: Toronto offerings, young people who stutter (ages 8-18) will have fun while building communication skills, improving self-esteem, and forging essential friendships in their local areas.
WHEN:
Sunday, June 25th
9:00 am to 12:00 pm, followed by the Toronto Blue Jays Game at 1:30 pm
We will have a light complimentary breakfast available at the start of the day
LOCATION:
Toronto Metropolitan University
350 Victoria Street
Toronto, ON M5B 2K3
You must register to participate!
The activities offered will vary, but all programs and activities are specially designed to meet each child's individual goals and needs. So instead of worrying about stuttering, kids can experience the joy of being a child at camp.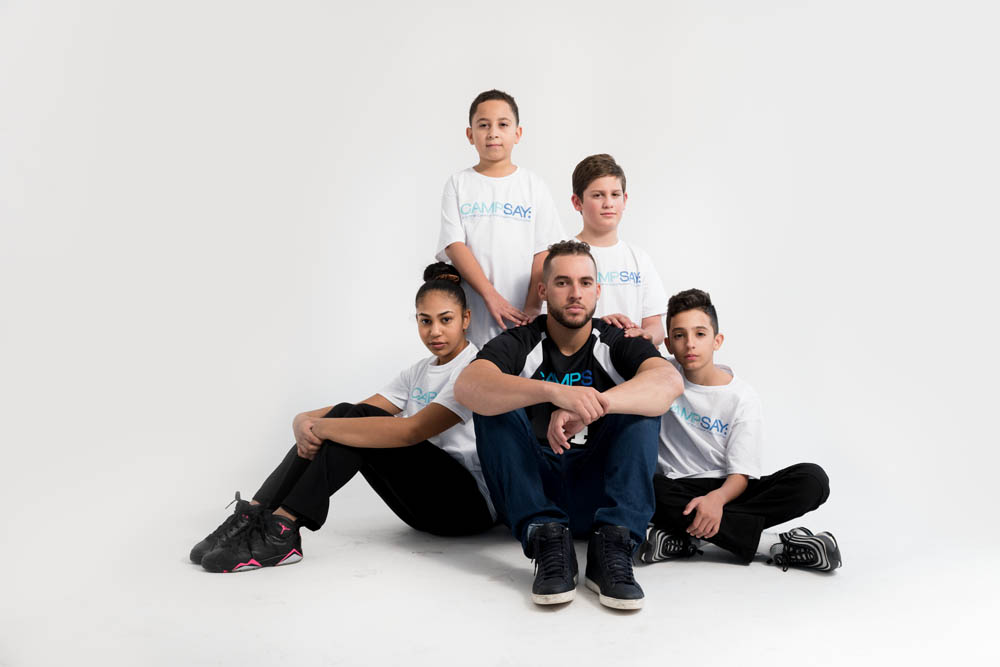 About George Springer
George Springer has been a spokesperson for SAY & Camp SAY since 2014. As a person who has stuttered since childhood, George understands how crucial it is for kids & teens who stutter to have a place of friendship, acceptance, and encouragement where they can build confidence and be themselves. George's openness about his own journey as a person who stutters has been an inspiration to all people who stutter. George Springer is an outstanding role model for SAY kids, showing them first-hand that stuttering shouldn't ever hold them back from achieving anything they want in life!