Under One Moon: Voices United LIVE Virtual Benefit
Tuesday, December 8, 2020

7:00 PM EST
You're invited! 
Join us for a LIVE evening of warmth and good cheer at our Virtual Winter Benefit, Under One Moon: VOICES UNITED! This star-studded, SAY family celebration will stream live on Tuesday, December 8, 2020, at 7:00 PM EST at:
Everett Bradley, Brandon Victor Dixon, James Monroe Iglehart, Dame Helen Mirren, Kelli O'Hara & Greg Naughton, and the brave young man who recently helped bring stuttering to a national stage, Brayden Harrington, will share a virtual stage with the kids of SAY for this spectacular fundraising event featuring live performances, special guests, and so much more!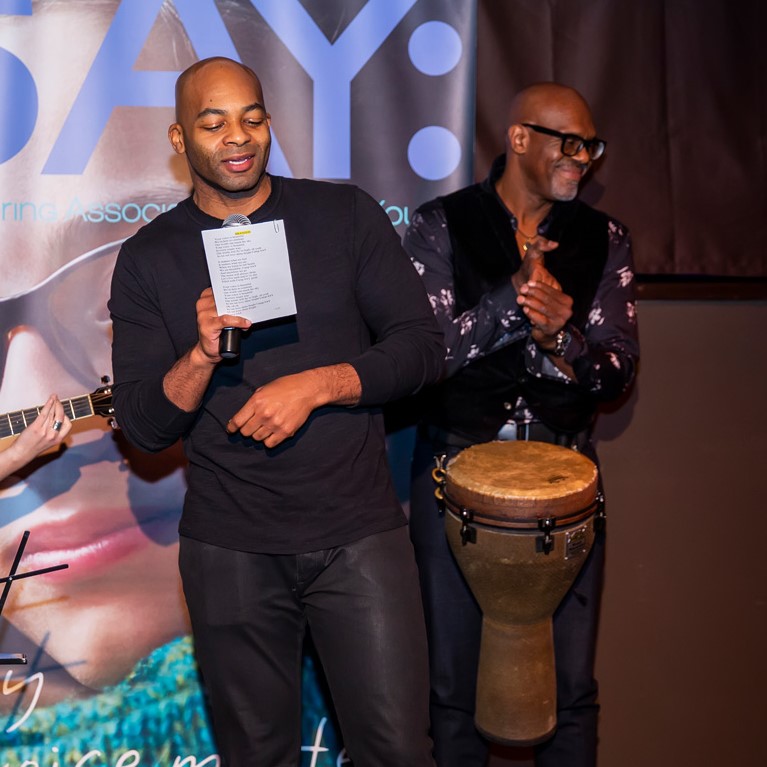 We have all weathered these trying times, together. But there is still work to be done, and it is vitally important that our SAY family remains dedicated to our mission and committed to keeping this essential community here, UNITED, for EVERY child who stutters.
Please, visit our virtual benefit page at SAYbenefit.org to DONATE right now, or Join the SAY Team by creating your own fundraising page! It's a cool way to bring your friends and family together to support kids and teens who stutter.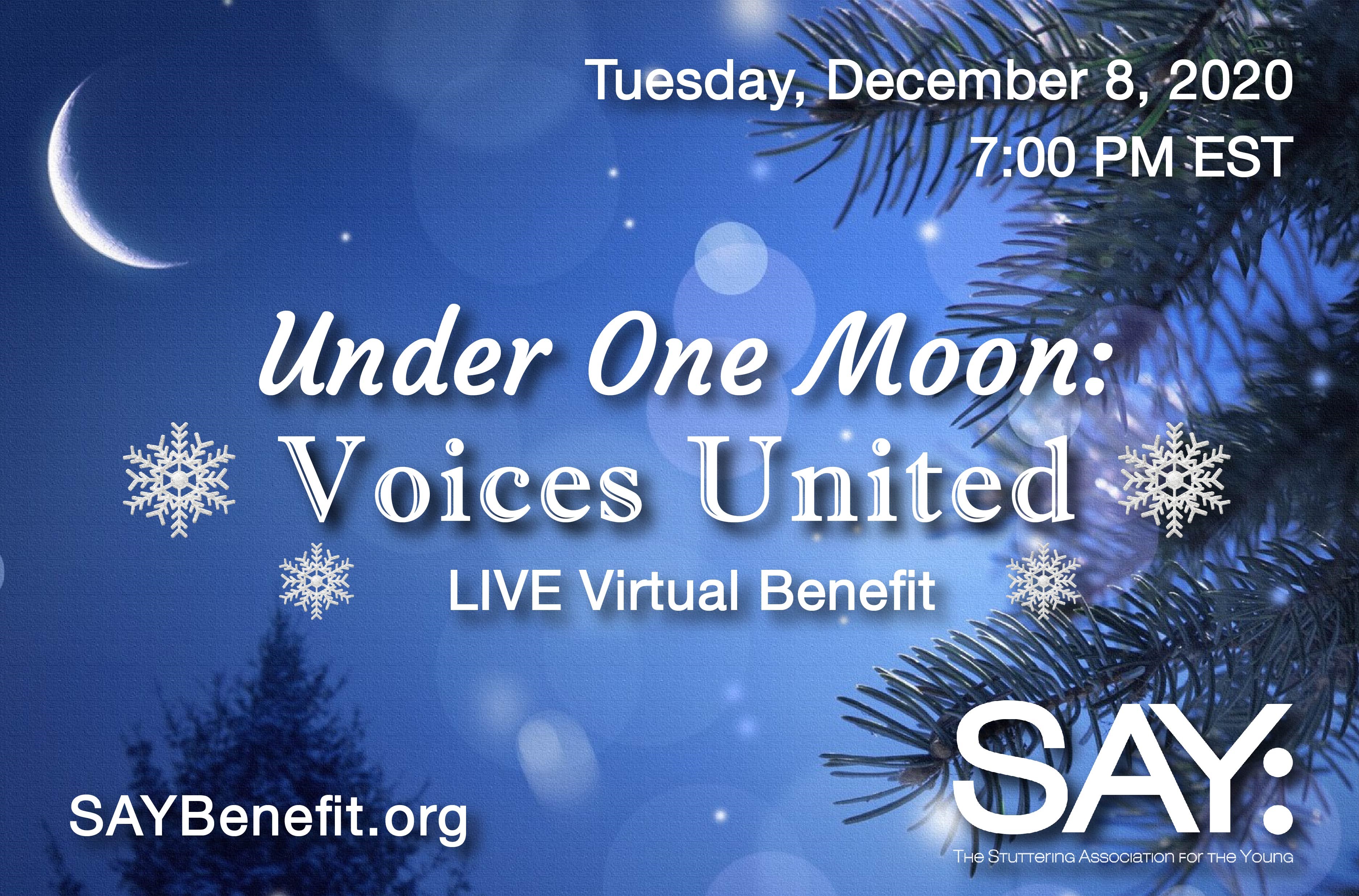 SAY provides life-changing programs to children from all socioeconomic backgrounds – over 90% of all SAY families are in need of financial assistance. To date, no child has ever been turned away due to an inability to pay. ​Your support ensures this essential legacy.
Don't miss Under One Moon: Voices United – a merry evening of SAY love with great friends and festive hearts!