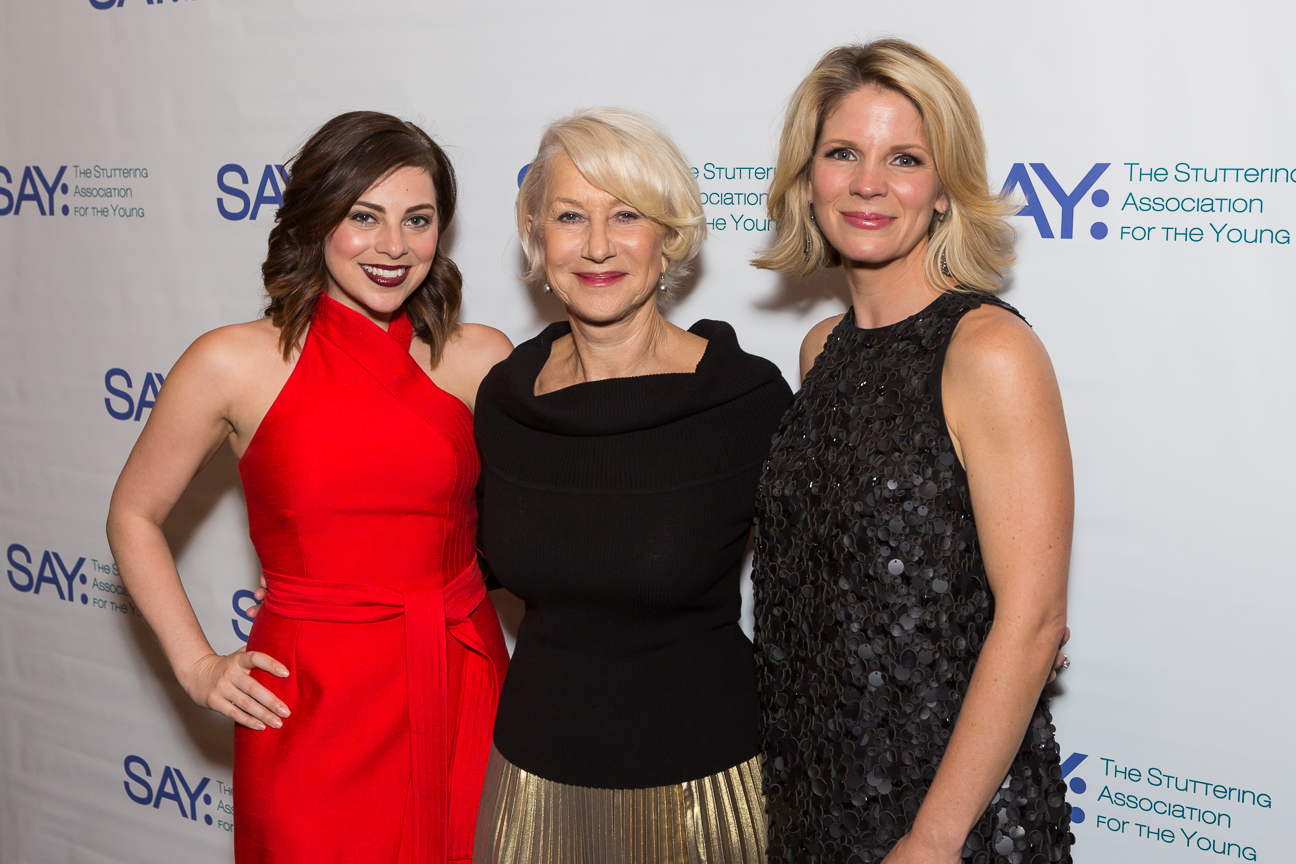 SAY's 15th Anniversary Chefs' Gala was the evening of May 22, 2017
HOSTED BY:
Kelli O'Hara – Tony Award-Winning Actress – Read more about Kelli O'Hara
Helen Mirren – Academy Award-Winning Actress – Read more about Helen Mirren
HONOREES:
SAY: Hero Award – Jeffrey Blitz – Award winning television & film, director, producer and writer – Read more about Jeffrey Blitz
SAY: Budd Mayer Advocacy Award Recipients – Bettina & Michael Klein – SAY Board Members – Read more about Bettina & Michael
SAY: Hall of Fame Inductee – Joe Moglia – Head Coach/Executive Director of Football, Coastal Carolina University, & Chairman of the Board, TD Ameritrade – Read more about Joe Moglia
Evan & Barbara Bell, Bettina & Michael Klein, Fred & Maria Ragucci, TD Ameritrade
Scott M. Delman, Fred Nelson, Morgan Stanley
Bank of America, Capital Wealth Advisors, Daniel Catullo & The City Drive Group, Linda D'Alessandro & Jay Badame / AECOM Tishman, Silvia Martinez & Charles Helme, Nanette Mayer & Riki Alexander
Marc Vetri – SAY Board Member & Renowned Chef, will be joined by Matthew Arcomone, Jonathan Benno, Jimmy Bradley, Joey Campanaro, Michael Cooperman, Marco Canora, Louis Goral, Alex Guarnaschelli, German Jarquin, Frank Langello, Michael Lomonaco, Luigi Petrocelli Matthew Rudofker, Jared Sippel, Brad Spence, Michael Solomonov, Michael Symon, Sue Torres & Jonathan Waxman.
Read more about our incredible chefs.
Special Appearances by Celebrity Friends:*
Lauren Ambrose, Bobby Cannavale, Brandon Victor Dixon, Ken Roberson, Krysta Rodriguez, Fisher Stevens & more!
*scheduled to appear as of 5.1.17
As we celebrated our 15th Anniversary, we welcomed our amazing SAY alumni and honorees, celebrity friends and so many more from our first 15 years!
6pm Performance 
Skirball Center for the Performing Arts at NYU 566 LaGuardia Place at Washington Square South
Chefs' Tasting Event was followed the performance, with Silent & Live Auctions at the Lighthouse at Chelsea Piers.
The Lighthouse at Chelsea Piers, Pier 61 (23rd Street and West Side Highway), New York, NY 10011