HONORING: Dr. Cleavon Gilman – Emergency Medicine Physician
GALA CHAIRS: The Moglia Family Foundation, Maria & Fred Ragucci
GALA CO-CHAIRS: Guggenheim Securities, Lackland H. Bloom, III, Timothy Pfeifer
Watch our full Gala broadcast any time at SAYGala.org!
CLICK BELOW to view our Virtual 2021 Annual Gala Event Program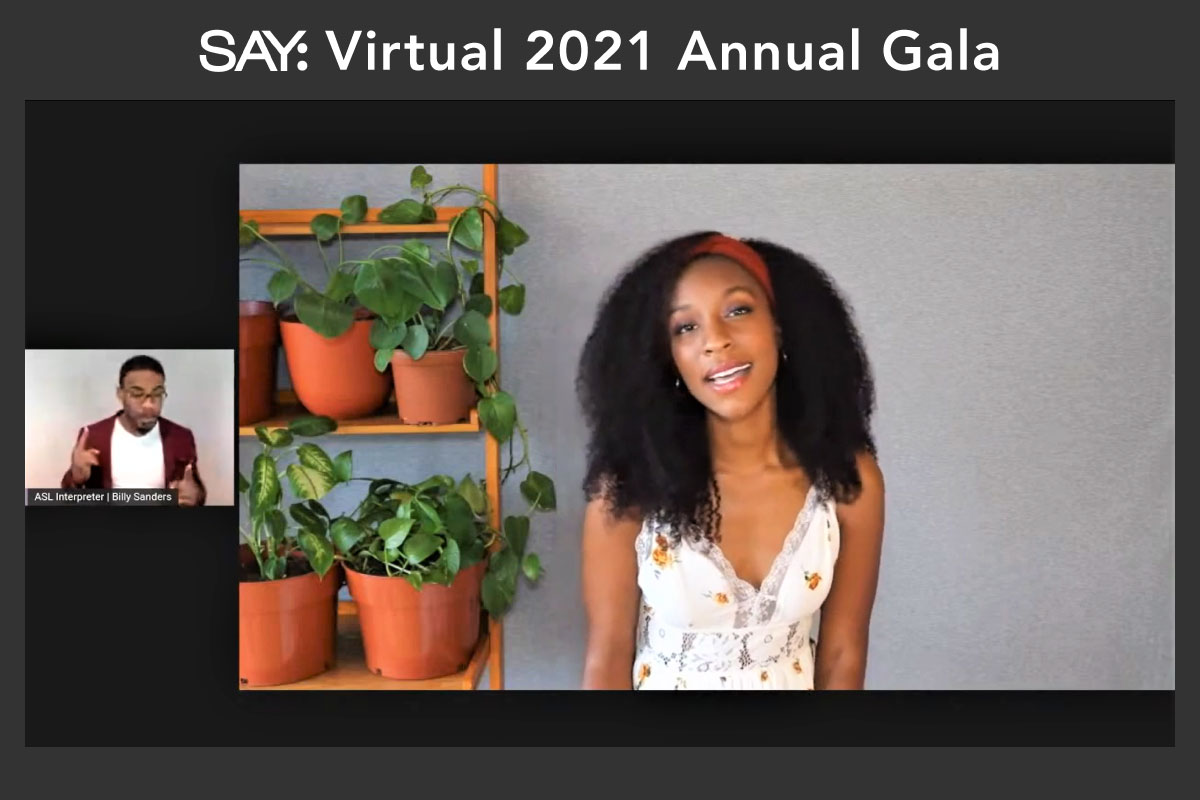 We are so very grateful to everyone who tuned in and supported our Virtual 2021 Annual Gala.
Deepest thanks to Kelli O'Hara, Nicki Richards, Everett Bradley, ASL Interpreter, Billy Sanders, our SAY: Hero Award Honoree, Dr. Cleavon Gilman, and the kids, alumni, and community of SAY & SAY: DC for coming together in joy and love to make our 2021 Gala such a memorable night and a HUGE highlight of our National Stuttering Awareness Week celebration!
Our full Virtual 2021 Gala broadcast is available to watch any time at SAYGala.org!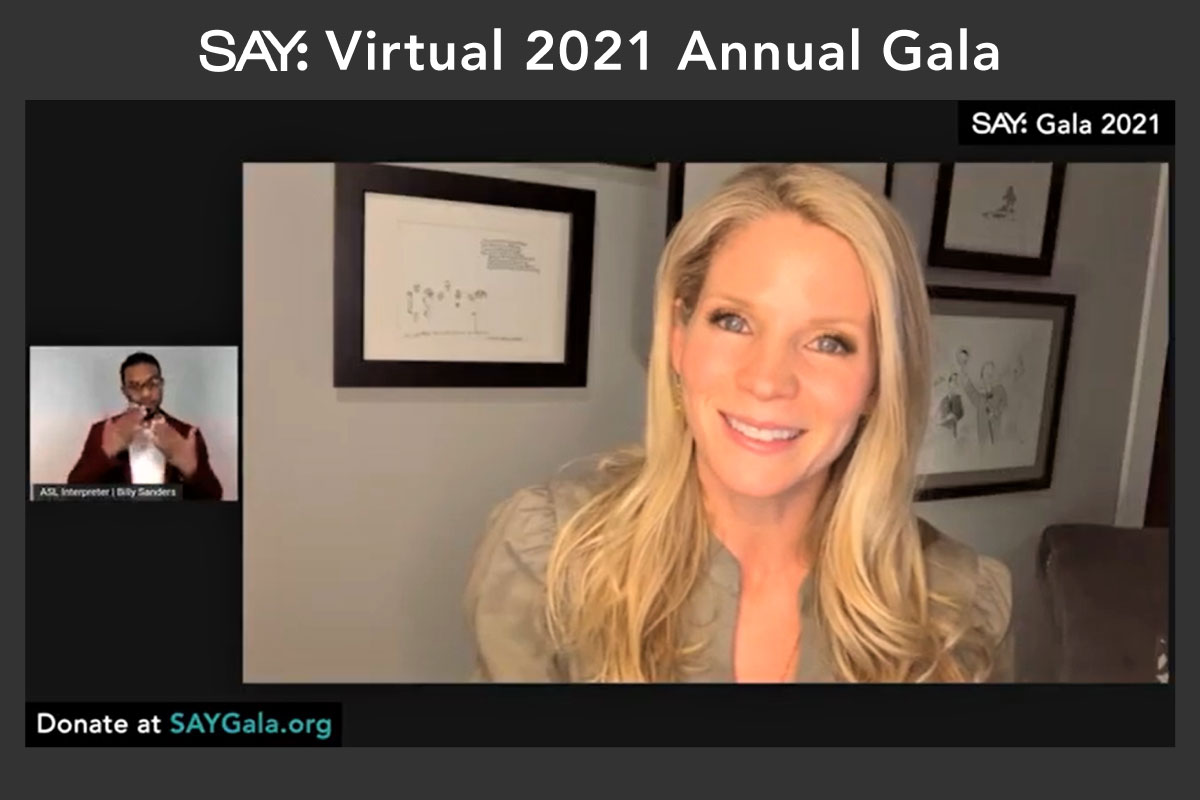 Your donations are by far the most important source of support our young people have.
With your help, children who stutter will find community and camaraderie.
With your help, a young person who stutters will make it through.
With your help, we can do more.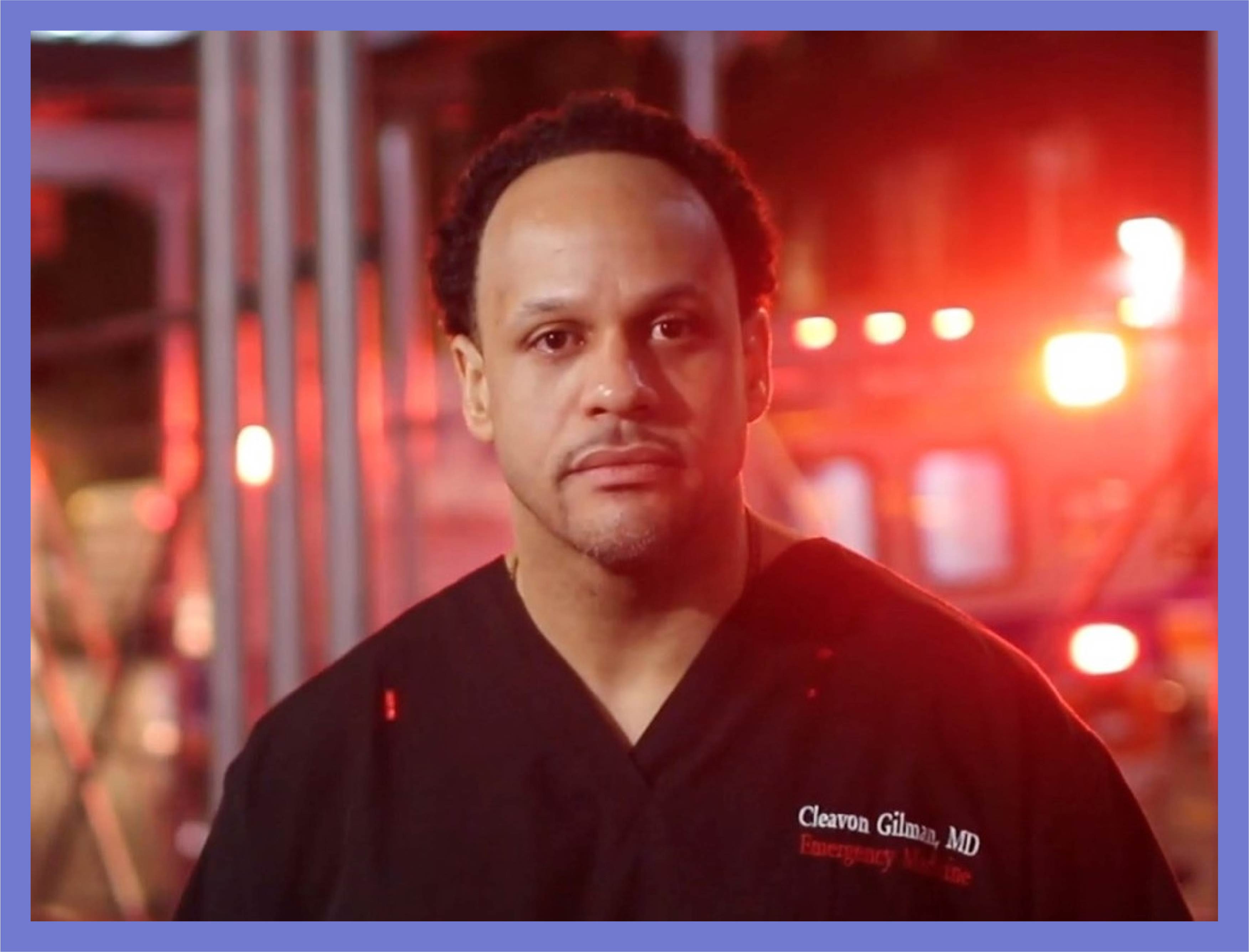 HONORING 2021 SAY: Hero Award Recipient:
Dr. Cleavon Gilman – Emergency Room Physician
Dr. Cleavon Gilman is an emergency room physician and a person who stutters. He grew up in New Jersey, then served 5 years in the U.S. Navy as a Hospital Corpsman. After returning from the Iraq War in 2004, Dr. Gilman began his journey to become an ER doctor and graduated from UC Berkeley in 2009. He earned his Medical Degree at UC San Francisco Medical School and completed his Emergency Medicine Residency at New York-Presbyterian in New York City.
Dr. Gilman is an outspoken public health advocate who chronicled the realities of the COVID-19 outbreak from the front lines, and continues to raise awareness about the coronavirus pandemic. SAY is thrilled to honor Dr. Cleavon Gilman with the SAY: Hero Award for his enormous contributions to the health and safety of our country, and as a shining example to the stuttering community!
It's a great honor to receive the SAY: Hero Award. I've had a very circuitous path to becoming an emergency medicine physician, which has been difficult for many reasons, including being a person who stutters. I'm looking forward to working with the SAY community to help young people who stutter realize their dreams.
BENEFIT COMMITTEE:*
Jane Alexander, Riki Alexander, Marrah & Lee Balan, Lackland H. Bloom III, Everett Bradley, Angelina Bruno-Metzger & John Gaut, Corey Caporale, Jacie & Arnie Civins, Kerry & Noah Cornman, Frank DiLella, Will Edwards, Rachel Glube & David Friedman, Richard Gervase & Stuart Delery, Sunny & Brad Goldberg, Dan Greenwald, Tobey Grumet, Iliana Guibert, Brandon Guidry, Barry Gurland, Lisa Hertz-Apkon, Richard Hester & Michael Mastro, Julianne Hoffenberg, Paul Johansen, Marie & Fred Kaplowitz, Silvia Martinez & Charles Helme, Jennifer & Seth McGuire, Danielle & Steven Mirsky, Kim & Chad Morganlander, Patricia Mulvey & Michael Cornman, Keira Naughton, Kelli O'Hara & Greg Naughton, Claudia & Mark Negron, Angela, Macrae & Andrew Olson, Leigh Pennebaker & Taro Alexander, Cliff Perlman, Alexandra Pizzo & A.J. Melaragno, Barbara & Alan Polinsky, Kate Popovich & Peter Gargiulo, Alysia Reiner & David Alan Basche, Lili & Judah Rosenberg, Phil Schneider, Shachar & Jason Scott, Yona & Steven Serota, Liz Tuccillo, Marc Vetri, Justin Waller & Michael Stehlik, Susan Ziskin & Daniel Ginsberg.
* As of 3/1/21
QUESTIONS? Contact Noah Cornman at 646.403.3514 | Noah@SAY.org